ABA-USA BMX Great Northwest Nationals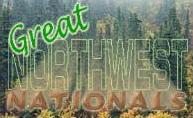 The 2018 ABA-USA BMX Great Northwest Nationals
April 06th - 08th, 2018 - In Redmond, Oregon USA
At the Deschutes County Expo Center Indoor In The
First Interstate Bank Center... - ( Arena Photo )

Are You Planning To Be At This BMX Race? Are You Riding? Getting Ready?
You Can Bet That Your Competition Is!!! Be Ready! - See You At The Track.

Deschutes County Expo Center
3800 SW Airport Way
Redmond, Oregon 97756
Phone - (541-548-2711)

The Deschutes County Expo Center is a 132-acre site in Redmond, Oregon.
It is placed strategically at the hub of the tri-county area (Deschutes, Jefferson,
Crook Counties) together known as Central Oregon. It is 15 minutes from Bend,
the largest city, 20 minutes from Prineville, 20 minutes from Sisters, 25 minutes
from Madras, and five minutes from the Redmond Airport. Maps & Directions
Also: Redmond Oregon Chamber of Commerce ( Lodging In Redmond Oregon )

At The Hooker Creek Event Center At The Deschutes County Fair & Expo Center
Spectators Admission Is Free! Though A Parking Fee Charged To Support Local BMX.
( See News PRESS RELEASES on down below for all the reports, photos and more )

The ABA would like to thank all the great sponsors. Without all their help, the
ABA couldn`t make the 2018 Great Northwest Nationals such a huge success.



_______________________________________________________________

ABA-USA BMX Great Northwest Nationals News Press Releases!
2018 | 2017 | 2016 | 2015 | 2014 | 2013 | 2012 | 2011 | 2010
2009 | 2008 | 2007 | 2006 | 2005 | 2004 | 2003 | 2002 | Other/History
( 2007 Pasco ABA Great Northwest Nationals Heading )

** If you would like to help out and contribute BMX content on to this page,
Please See: ( ABA-USA BMX Great Northwest Nationals Web Page Notes )
_______________________________________________________________


**** 2018 ABA-USA Great Northwest Nationals News ****


ABA-USA BMX Great Northwest Nationals
April 06th - 08th, 2018 in Redmond, Oregon
At the Deschutes County Expo Center (Indoor)
--------------------------------------------------------------
--------------------------------------------------------------
01/04/2018 - ABA-USA BMX 2018 Great Northwest Nationals Flyer:







To View Full Size Flyer AD:
* www.usabmx.com/attachments/250402/2018-GREAT_NORTHWEST.pdf ( .PDF File )

To View A Event Schedule:
* www.usabmx.com/attachments/248063/2018-SCHEDULE_A.pdf ( .PDF File )

--------------------------------------------------------------

10/26/2017 - Official: ABA-USA BMX Has Announced The Complete 2018 National Schedule.

* ABA-USA BMX Great Northwest Nationals April 06th - 08th, 2018 In Redmond, Oregon.
* ABA-USA BMX Lumberjack Nationals August 24th - 26th, 2018 In Sumner, Washington.

--------------------------------------------------------------

09/29/2017 - Official: ABA-USA BMX Has Announced The First Thirteen Nationals Of The 2018 Schedule.







* ABA-USA BMX Great Northwest Nationals April 06th - 08th, 2018 In Redmond, Oregon.

Quote:- Located indoors at Redmonds Deschutes County Fairgrounds, the newly re-named
First Interstate Bank Center has played host to the Great Northwest national fort he
past decade (since 2008) and there's a good reason this race keeps returning to Central
Oregon. Great track, great racing, great riders and great amenities - from hotels to
restaurants. Placed strategically at the hub of the tri-county area (Deschutes, Jefferson,
Crook Counties), this race is the perfect draw for racers from all corners. And if youre
looking for extra activities - from snowboarding to mountain biking, Redmond has it all!

--------------------------------------------------------------

07/10/2017 - The ABA-USA BMX Great Northwest Nationals Sets Dates For 2018.
The Top BMX Racers In The Country Will Return To Redmond, Oregon USA
This April 06th - 08th, 2018 For The ABA-USA BMX Great Northwest Nationals.

The 2018 ABA-USA BMX Great Northwest Nationals Dates Source:
( www.expo.deschutes.org | calendar | Calendar/2018-04. )









--------------------------------------------------------------


**** 2017 ABA-USA Great Northwest Nationals News ****


ABA-USA BMX Great Northwest Nationals
April 07th - 09th, 2017 in Redmond, Oregon
At the Deschutes County Expo Center (Indoor)

2017 ABA-USA BMX Great Northwest Nationals - ( Results! ) Redmond, Oregon.

04/09/2017 - * ABA-USA BMX Great Northwest Nationals #2 Rider Results.
04/08/2017 - * ABA-USA BMX Great Northwest Nationals #1 Rider Results.
04/07/2017 - * ABA-USA BMX Great Northwest Nationals Pre-race Results.
--------------------------------------------------------------
--------------------------------------------------------------







* YouTube Videos Playlist:- ABA-USA BMX Great Northwest Nationals. = 2017 YT Videos + History.

--------------------------------------------------------------
04/18/2017 - Local Report: Napa Valley Pull Riders Shine At BMX Nationals:
Napa Valley Register - Napa, California USA







Napa Valley Pull competed in the Great Northwest National Championships this past weekend in Redmond,
where it had 18 riders competing in different age groups. Ten of them competed Friday in the world qualifier,
and two made the cut by reaching their main events. Kira Boustead (age 11 girls division) and Jesse Langland
(A-Pro division) will represent Team USA in South Carolina. ( More )

--------------------------------------------------------------
04/18/2017 - Great Northwest Nationals And UCI World Championship Qualifier:
Ukiah Daily Journal - Ukiah, California USA







Riders from the Rusty Bowl BMX traveled to Deschutes County Fairgrounds in Redmond, Oregon to compete
in Friday nights UCI World Championship Qualifier Race on April 7, and to compete in Saturday and Sundays
National Races, April 8 and 9. The UCI World Championship Race was held on Friday night. This event is one
of four events held in the United States. Only the top eight riders in each age group class qualify to participate
in the World Championship Race, which will be held at Rock Hill, South Carolina in July. ( More )

--------------------------------------------------------------
04/17/2017 - Local BMX Racers Head For World Championships:
By The St. Helens Chronicle - St. Helens, Oregon USA







Geoffrey and Klara Worlitz, A brother-sister duo of BMX racers from St. Helens is leaving a trail
dust behind them as they ride into the BMX World Championships.The weekend of April 7-9 they
competed at the Great Northwest Nationals in Redmond, Ore. Fridays race was the UCI BMX
World Championships Qualifier. Geoffrey raced three motos for total points to qualify for a semi.
They took the 12 riders out of 17 in his group and split them into two groups of six for the semi.
Then the top four finishing riders from each of the two groups qualified for the main. Geoffrey
finished 8th in the main – the top eight riders qualified for World Championships. ( More )

--------------------------------------------------------------
04/12/2017 - 2017 Great Northwest Nationals Race Report:
The national circuit came back to the always-anticipated Dechutes Fairgrounds
for Roud eight of the 2017 bmx season, and as expected - it was a big one.







Being the third Worlds qualifier - and the last West-coast chance to make Team USA, we
knew Fridays race would be a doozy. Adding eight more riders to each UCI age group
would provide some bar-to-bar racing! ( More )

--------------------------------------------------------------
04/08/2017 - Photos: 2017 USA BMX Great Northwest Nationals:
FB Photos By ABA-USA BMX And by Dan Mooney




( Click On The Photo For A FB Photos Album Page. )



--------------------------------------------------------------
04/07/2017 - Listen To Live Audio Of The ABA-USA BMX 2017 Great Northwest Nationals:







--------------------------------------------------------------
04/06/2017 - ABA-USA BMX 2017 Great Northwest Nationals FB Video:
Great Northwest Nationals Track Preview.






--------------------------------------------------------------
04/05/2017 - ABA-USA BMX 2017 Great Northwest Nationals Photo:
Great Northwest Nationals Track Build Going Down In Redmond. 360 FB Photo.






--------------------------------------------------------------
04/04/2017 - ABA-USA BMX 2017 Great Northwest Nationals Photo:
BMX track build progress in Redmond, OR. Things are shaping up for the Great Northwest Nationals.






--------------------------------------------------------------
04/01/2017 - Update Regarding Friday Pre-races At Great Northwest And Lone Star Nationals:
Due to the incredible participation at the UCI World Championship Qualifiers events, the Friday Pre-Race
for Great Northwest Nationals as well as the Lone Star Nationals will only include the UCI qualifier classes.
Traditional USA BMX Pre-Race double point classes will not be offered.

--------------------------------------------------------------
03/20/2017 - Oregon Sports Authority 2017 ABA-USA BMX Great Northwest Nationals:







--------------------------------------------------------------
02/17/2017 - ABA-USA BMX 2017 Great Northwest Nationals Flyer:







To View Full Size Flyer AD:
* www.usabmx.com/attachments/38483/2017-GREAT_NORTHWEST.pdf ( .PDF File )

To View A Event Schedule:
* www.usabmx.com/attachments/37239/2017-SCHEDULE_SPECIAL_A.pdf ( .PDF File )

--------------------------------------------------------------
11/16/2016 - Qualify For The 2017 BMX World Championship At The USA BMX Great Northwest Nationals:




USA BMX Great Northwest Nationals Redmond OR: April 07th, 2017



--------------------------------------------------------------
09/29/2016 - Official: ABA-USA BMX Has Announced First Three Months Of The 2017 Schedule.







* ABA-USA BMX Great Northwest Nationals April 07th - 09th, 2017 In Redmond, Oregon.

Quote:- We go back indoors April 7-9 to the Bank of Cascades Center on the Deschutes
County Fairgrounds in Redmond, Oregon, for the Great Northwest Nationals. The venue
has been a long-time host of the Great Northwest Nationals and like all of the early season
events, is a staple of the USA BMX National Series.
--------------------------------------------------------------

09/23/2016 - The ABA-USA BMX Great Northwest Nationals Sets Dates For 2017.
The Top BMX Racers In The Country Will Return To Redmond, Oregon USA
This April 07th - 09th, 2017 For The ABA-USA BMX Great Northwest Nationals.

The 2017 ABA-USA BMX Great Northwest Nationals Dates Source:
( www.expo.deschutes.org | calendar | Calendar/2017-04. )









--------------------------------------------------------------


**** 2016 ABA-USA Great Northwest Nationals News ****


(~~ Info-News: - * ABA-USA BMX Lumberjack Nationals In Sumner, Washington July 01st - 03rd, 2016. ~~)

ABA-USA BMX Great Northwest Nationals
April 08th - 10th, 2016 in Redmond, Oregon
At the Deschutes County Expo Center (Indoor)

2016 ABA-USA BMX Great Northwest Nationals - ( Results! ) Redmond, Oregon.

04/10/2016 - * ABA-USA BMX Great Northwest Nationals #2 Rider Results.
04/09/2016 - * ABA-USA BMX Great Northwest Nationals #1 Rider Results.
04/08/2016 - * ABA-USA BMX Great Northwest Nationals Pre-race Results.
--------------------------------------------------------------
--------------------------------------------------------------
04/11/2016 - BMX Riders Gain Points In Redmond Competitors Prepare For Novembers Grand Nationals:
By The Bulletin




Olivia Armstrong, of Bend, competes in a finals race during the BMX Great Northwest Nationals
on Saturday at the Deschutes County Fair and Expo Center in Redmond. - Joe Kline / The Bulletin



BMX Riders Gain Points In Redmond Competitors Prepare For Novembers Grand Nationals:
The BMX racers were still rounding the final banked turn at the Bank of the Cascades Center,
jostling for position as friends and family cheered them on, but on the other side of the arena the
next heat had already begun. Every 30 seconds or so, a new group of riders lined up eight across
at the starting gate, waiting for the hydraulic hiss then crash of the opening gate to tell them it was
time to get moving. The main thing that I try to think of is all positive, ( MORE )

--------------------------------------------------------------
04/10/2016 - 2016 USA BMX Great Northwest Nationals Race Report & Photos:
By The ABA-USA BMX.
Thousands of BMX racers, fans and family converged on the Dechutes County Fairgrounds
for the annual Great Northwest Nationals, and they were all in for plenty of fun and some
ferociously fast racing!




( Click On Photo For Full Race Report & Photos. )



The USA BMX build-crw - with many of them based in Oregon, always put together an
incredibly fun and fast track in Redmond, and this year was no different. And if you asked
many of the riders, they might even tel you that this year's track was one of the best so far.

--------------------------------------------------------------
04/10/2016 - Photos: 2016 USA BMX Great Northwest Nationals:
FB Photos By ABA-USA BMX And by Lee Cajalvo




( Click On The Photo For A FB Photos Album Page. )



--------------------------------------------------------------
04/10/2016 - Lots and Lots Of Photos Of The 2016 ABA-USA BMX Great Northwest Nationals.
Facebook Photos By: RH.Photography.




( Photos Of The 2016 ABA-USA BMX Great Northwest Nationals )








Lots and Lots Of F.B. Photos:
* 001 - F.B. Photos Album:- 2016 ABA-USA BMX Great Northwest Nationals.
* 002 - F.B. Photos Album:- 2016 ABA-USA BMX Great Northwest Nationals.
* 003 - F.B. Photos Album:- 2016 ABA-USA BMX Great Northwest Nationals.
* 004 - F.B. Photos Album:- 2016 ABA-USA BMX Great Northwest Nationals.
* 005 - F.B. Photos Album:- 2016 ABA-USA BMX Great Northwest Nationals.
* 006 - F.B. Photos Album:- 2016 ABA-USA BMX Great Northwest Nationals.
* 007 - F.B. Photos Album:- 2016 ABA-USA BMX Great Northwest Nationals.

--------------------------------------------------------------
04/09-10/2016 - FB Videos: 2016 USA BMX Great Northwest Nationals:
A Few Random Facebook Videos To Check Out + A YouTube Videos Playlist.







* The Daily Upload: - F.B. Video 01:- 2016 Great Northwest BMX Nationals.
* The Daily Upload: - F.B. Video 02:- 2016 Great Northwest BMX Nationals.
* The Daily Upload: - F.B. Video 03:- 2016 Great Northwest BMX Nationals.

* 001 - F.B. Video:- 2016 Great Northwest BMX Nationals.
* 002 - F.B. Video:- 2016 Great Northwest BMX Nationals.
* 003 - F.B. Video:- 2016 Great Northwest BMX Nationals.
* 004 - F.B. Video:- 2016 Great Northwest BMX Nationals.
* 005 - F.B. Video:- 2016 Great Northwest BMX Nationals.
* 006 - F.B. Video:- 2016 Great Northwest BMX Nationals.
* 007 - F.B. Video:- 2016 Great Northwest BMX Nationals.
* 008 - F.B. Video:- 2016 Great Northwest BMX Nationals.
* 009 - F.B. Video:- 2016 Great Northwest BMX Nationals.
* 010 - F.B. Video:- 2016 Great Northwest BMX Nationals.







* YouTube Videos Playlist:- ABA-USA BMX Great Northwest Nationals. = 2016 YT Videos + History.

--------------------------------------------------------------
04/08/2016 - Photos: 2016 USA BMX Great Northwest Nationals:
FB Photos By ABA-USA BMX And Mike Albright




( Click On The Photo For A FB Photos Album Page. )



--------------------------------------------------------------
04/08/2016 - BMX Great Northwest Nationals: The Daily Upload:
KOHD ABC Zolo Media Bend, Oregon.
A BMX national event happens right here in Redmond this weekend, and two of the
world's best riders are from Bend. Meet Olivia Armstrong and Taylor Stephens.




( Click On The Photo For News Video Page. )



--------------------------------------------------------------
04/08/2016 - 2 Cool ABA-USA BMX 2016 Great Northwest Nationals Photos:




( Click On Photo For Full Size. )


( Click On Photo For Full Size. )



--------------------------------------------------------------
04/08/2016 - Listen Live To The ABA-USA BMX 2016 Great Northwest Nationals:







--------------------------------------------------------------
04/07/2016 - Get Ready To Shred In Redmond:
KOHD ABC Zolo Media Bend, Oregon.
BMX's best racers bring their tricks and jumps to Bank of the
Cascades Center this weekend for the Great Northwest Nationals.




( Click On The Photo For News Video Page. )



--------------------------------------------------------------
04/06/2016 - ABA-USA BMX 2016 Great Northwest Nationals Photo:
Day 3 track build progress in Redmond, OR. Things are shaping up for the Great Northwest Nationals.







--------------------------------------------------------------
04/05/2016 - ABA-USA BMX 2016 Great Northwest Nationals Photo:
Day 2 track build progress in Redmond, OR. Things are shaping up for the Great Northwest Nationals.







--------------------------------------------------------------
02/22/2016 - Oregon Sports Authority 2016 ABA-USA BMX Great Northwest Nationals:







--------------------------------------------------------------
12/16/2015 - ABA-USA BMX 2016 Great Northwest Nationals Flyer:







To View Full Size Flyer AD:
* www.usabmx.com/attachments/38483/2016-GREAT_NORTHWEST.pdf ( .PDF File )

To View A Event Schedule:
* www.usabmx.com/attachments/37239/2016-SCHEDULE_A.pdf ( .PDF File )

--------------------------------------------------------------

09/18/2015 - Official: ABA-USA BMX National Schedule Released For 2016.
ABA-USA BMX Announced Its 2016 National Schedule And Named 2 National Events.
* ABA-USA BMX Great Northwest Nationals April 08th - 10th, 2016 In Redmond, Oregon.
* ABA-USA BMX Lumberjack Nationals July 01st - 03rd, 2016 In Sumner, Washington.
--------------------------------------------------------------

08/25/2015 - The ABA-USA BMX Great Northwest Nationals Sets Dates For 2016.
The Top BMX Racers In The Country Will Return To Redmond, Oregon USA
This April 08th - 10th, 2016 For The ABA-USA BMX Great Northwest Nationals.

The 2016 ABA-USA BMX Great Northwest Nationals Dates Source:
( www.expo.deschutes.org | calendar | Calendar/2016-04. )



_______________________________________________________________



**** 2015 ABA-USA Great Northwest Nationals News ****


ABA-USA BMX Great Northwest Nationals
April 10th - 12th, 2015 in Redmond, Oregon
At the Deschutes County Expo Center (Indoor)

2015 ABA-USA BMX Great Northwest Nationals - ( Results! ) Redmond, Oregon.

04/12/2015 - * ABA-USA BMX Great Northwest Nationals #2 Rider Results.
04/11/2015 - * ABA-USA BMX Great Northwest Nationals #1 Rider Results.
04/10/2015 - * ABA-USA BMX Great Northwest Nationals Pre-race Results.

--------------------------------------------------------------

04/21/2015 - Rusty Bowl Competes In The Great Northwest Nationals.
Rusty Bowl BMX racers traveled to Redmond, Oregon, April 10, 11 and 12 to compete in the
Great Northwest Nationals, which were held at the Deschutes County Fairgrounds. Racers
from the Rusty Bowl had practiced weekly at the track and also practiced at their homes doing
uphill sprints to increase their strength and their endurance. These Racers from the Rusty
Bowl knew how fierce the competition is at the National Level. ( More )

--------------------------------------------------------------

04/13/2015 - Northwest Competition Brings BMX Cyclists To Redmond.
Kids and adults spent three days competing on dirt track.







BMX cyclists of all ages and monikers -- converged on the Deschutes County Fair and Expo
Center on Sunday for the final day of the USA BMX Great Northwest Nationals. ( More )
Also See: ( YouTube Video ). -- Bend Bulletin.

--------------------------------------------------------------

04/12/2015 - Teen Shines At USA BMX Great Northwest Nationals.
Hundreds Of Racers Hit The High Desert To Compete In The USA
BMX Great Northwest Nationals. KTVZ News Video: And YouTube.







--------------------------------------------------------------

04/10-12/2015 - Lots and Lots Of Photos Of The Great Northwest Nationals.
Note: - A Person Has To Be Logged In To A Facebook.com Account To View.







Photos Courtesy Of Jaydra Kinsey.
* F.B. Photos Album: Great Northwest BMX Nationals Redmond, Oregon.

Photos Courtesy Of Jim Kinsey.
* F.B. Photos Album: Great Northwest BMX Nationals Redmond, Oregon.

Photos Courtesy Of Elsie Ruth Hansen.
* F.B. Photos Album: Great Northwest BMX Nationals Redmond, Oregon.

Photos Courtesy Of ABA-USA BMX.
* F.B. Photos Album: Great Northwest BMX Nationals Redmond, Oregon.

--------------------------------------------------------------
04/10-12/2015 - Videos: ABA-USA BMX Great Northwest Nationals.







* 001 - F.B. Video:- Great Northwest BMX Nationals.
* 002 - F.B. Video:- Great Northwest BMX Nationals.
* 003 - F.B. Video:- Great Northwest BMX Nationals.
* 004 - F.B. Video:- Great Northwest BMX Nationals.
* 005 - F.B. Video:- Great Northwest BMX Nationals.
* 006 - F.B. Video:- Great Northwest BMX Nationals.
* 007 - F.B. Video:- Great Northwest BMX Nationals.
* 008 - F.B. Video:- Great Northwest BMX Nationals.
* 009 - F.B. Video:- Great Northwest BMX Nationals.

* 001 - YouTube Video:- Great Northwest BMX Nationals.
* 002 - YouTube Videos Playlist:- Great Northwest BMX Nationals.
* 003 - YouTube Video:- Great Northwest BMX Nationals.
* 004 - YouTube Video:- Great Northwest BMX Nationals.
* 005 - YouTube Videos Playlist:- Great Northwest BMX Nationals. = 2015 YT Videos + History.

* 001 - Vimeo Video:- Great Northwest BMX Nationals.

--------------------------------------------------------------
04/11/2015 - ABA-USA BMX Great Northwest Nationals Race Report.






The Great Northwest Nationals has become a staple in the USA BMX National Series
for the past seven years. Each year the best from the northwest emerge from their winter
slumber and get their bikes running at full speed to compete at this premier event.
For the last two, moto counts have surpassed the 250 mark – making this the biggest
race north of Las Vegas on the west side of the USA. ( More )

--------------------------------------------------------------
04/10/2015 - Photo: A Cool Looking Shot Of The Great Northwest BMX Nationals Arena.







--------------------------------------------------------------
04/10/2015 - Photo: The New USA BMX Gate Is Loaded Up For The Friday Night A Pro Show Down!.
Who Is Ready For Some Racing?







--------------------------------------------------------------
04/10/2015 - Photo: Practice Is Under Way At The Great Northwest Nationals.







--------------------------------------------------------------
04/10/2015 - BMX Event Starts Today In Redmond:

The USA BMX Great Northwest Nationals run today through Sunday in the Bank of the Cascades
Center at the Deschutes County fairgrounds. More than 1,000 BMX (bicycle motocross) riders of
all ages and skill levels from across the country are expected to compete during the three days of
racing. Gates open today at 10 a.m., Saturday at 6:30 a.m. and Sunday at 7 a.m. Registration to race
will take place today from noon to 4 p.m. and Saturday from 7:30 to 9:30 a.m. Race categories range
from 6 and younger to 36 and older, and registration fees range from $25 to $130. The Great Northwest
Nationals are part of USA BMX's yearlong national series, which includes 32 races staged at venues
all across the nation. -- Bulletin.

--------------------------------------------------------------
04/08/2015 - Hell On Wheels: BMX Racing Returns To Redmond:






The sport has especially come of age in the past several years, with events like the
BMX Great NW Nationals this weekend at the Expo Center in Redmond drawing big
crowds and hordes of participants. Yet, even with its rapidly increasing popularity,
organizers and participants confirm that the sport still has a laidback, all comers welcome
family feeling. Great Northwest BMX Nationals 5 pm, Friday April 10, 11:30 am, Saturday
April 11 Deschutes County Fair & Expo Center ( More )

--------------------------------------------------------------
04/08/2015 - ABA-USA BMX 2015 Great Northwest Nationals Photo:
More progress in Redmond, OR. Things are shaping up for the Great Northwest Nationals.







--------------------------------------------------------------
04/07/2015 - ABA-USA BMX 2015 Great Northwest Nationals Photos:
Construction of the Great Northwest Nationals track has begun.
Tuesdays work is done and the berms are looking big n' smooth.









--------------------------------------------------------------






* USA Cycling BMX Development Series - BMX Development Program Camp # 2
Qualifying period: Feb 6 to Apr. 12, 2015
Camp date: June 7-15, 2015 (8 weeks between last qualifying race and start of camp)

Qualifying Event: - Apr. 10-12 Great Northwest Nationals Redmond, OR

--------------------------------------------------------------
01/22/2015 - Oregon Sports Authority 2015 ABA-USA BMX Great Northwest Nationals:







--------------------------------------------------------------
01/15/2015 - ABA-USA BMX 2015 Great Northwest Nationals Flyer:







To View Full Size Flyer AD:
* usabmx.com/attachments/38483/2015_GREAT_NORTHWEST_NATL_AD.pdf ( .PDF File )

To View A Event Schedule:
* usabmx.com/attachments/37239/A_practice_2015.pdf ( .PDF File )

--------------------------------------------------------------

09/26/2014 - Official: ABA-USA BMX National Schedule Released For 2015.
ABA-USA BMX Announced Its 2015 National Schedule And Named 2 National Events.
* ABA-USA BMX Great Northwest Nationals April 10th - 12th, 2015 In Redmond, Or.
* ABA-USA BMX Lumberjack Nationals September 18th - 20th, 2015 In Richland, Wa.

--------------------------------------------------------------

07/25/2014 - The ABA-USA BMX Great Northwest Nationals Sets Dates For 2015.
The Top BMX Racers In The Country Will Return To Redmond, Oregon USA
This April 10th - 12th, 2015 For The ABA-USA BMX Great Northwest Nationals.

The 2015 ABA-USA BMX Great Northwest Nationals Dates Source:

( www.expo.deschutes.org | upcoming events | details/usa_bmx_nw_nationals. )



_______________________________________________________________



**** 2014 ABA-USA Great Northwest Nationals News ****


ABA-USA BMX Great Northwest Nationals
April 11th - 13th, 2014 in Redmond, Oregon
At the Deschutes County Expo Center (Indoor)

2014 ABA-USA BMX Great Northwest Nationals - ( Results! ) Redmond, Oregon.

04/13/2014 - * ABA-USA BMX Great Northwest Nationals #2 Rider Results.
04/12/2014 - * ABA-USA BMX Great Northwest Nationals #1 Rider Results.
04/11/2014 - * ABA-USA BMX Great Northwest Nationals Pre-race Results.

--------------------------------------------------------------

04/17/2014 - Ayden Daniels, 8 Wins Both Class And Cruiser At Great Northwest Nationals.







Ayden Daniels 8, Of Bakersfield, California Gets His 25th Win At The Great Northwest
Nationals In Redmond, Oregon USA, Moving Him From Intermediate To Expert. Daniels
Got The Holeshot Out Of The Gate, Pulling Ahead Of The Other 8 Intermediates Taking
First Place. Daniels Not Only Got First Place On Class But Also On His Cruiser.

--------------------------------------------------------------

04/15/2014 - Lots and Lots Of Photos Of The Great Northwest Nationals.
Note: A Person Has To Be Logged In To A Facebook.com Account To View.







Photos Courtesy Of Jaydra Deanna Kinsey.
* FB Photos Album 01: Redmond BMX Nationals - 518 Photos.
* FB Photos Album 02: Redmond BMX Nationals - 522 Photos.
* FB Photos Album 03: Redmond BMX Nationals - 500 Photos.

--------------------------------------------------------------

04/15/2014 - Great Northwest Nationals Race Report.
Via On The April 12th, 2014 News, USA BMX Added Reports For: Saturday and Sunday.

--------------------------------------------------------------

04/13/2014 - F.B. Videos At The ABA-USA BMX Great Northwest Nationals.
Videos Courtesy Of: Blake Richards. -and- Kristina Pita.































--------------------------------------------------------------

04/12/2014 - News ABA-USA BMX Great Northwest Nationals ( Redline Bicycles ).







Gorgeous George Goodall and Carly Dyar made the treck up to Redmond, Or.
this weekend for the USABMX Great Northwest Nationals. First up was Carly
in 17-20 ladies and she got it done with a big win! Next up was Gorgeous George,
and he made it happen as well... on BOTH bikes! Congrats you two! Might as well
show the fans how its done again tomorrow.

--------------------------------------------------------------

04/12/2014 - F.B. Videos At The ABA-USA BMX Great Northwest Nationals.
Videos Courtesy Of: Blake Richards. -and- Kristina Pita. -and- Cail GHP BMX
Racing Team. -and- Tracy Muller.

































--------------------------------------------------------------

04/12/2014 - Photo By ABA-USA BMX.
Everyone Is Checking Motos And Ready To Race In Redmond. 258 Motos For Day One.



( Click Photo For Full Size )



--------------------------------------------------------------

04/12/2014 - Great Northwest Nationals Race Report.
USA BMX took over the Bank of the Cascades arena for the Great Northwest Nationals
Known for the beautiful scenery and world famous Deschutes Brewery, this is the
place to be this weekend as stop number 8 of the 2014 USA BMX National Series invades
Redmond, Or. The pre-race kicked off for the weekend event with 107 action-packed motos.
While still small compared to the normal national days ( More )

--------------------------------------------------------------

04/12/2014 - Listen To Audio Of The USA BMX Great Northwest Nationals.
The ABA-USA BMX Is Broadcasting Live Audio From The Great Northwest Nationals
Redmond, Oregon All Weekend Long. Be Sure To Tune In And Listen To All The Action.







Live Coverage Starts At 11:30am PST On 04/12/2014 And 8:00am PST On 04/13/2014.
* www.usabmx.com/webcast + www.usabmx.com/site/sections/92 + http://mixlr.com/usa-bmx

NOTE: - As Of 1:00pm - Due to lack of internet connectivity, we will no longer
be able to stream the audio feed from the Great Northwest Nationals this weekend.
We apologize for the inconvenience and hope that we do not run into these
technicalities in the future. Thank you to all who have listened up to this point.

--------------------------------------------------------------

04/12/2014 - BMX Racing This Weekend.
BMX racing will be featured in Central Oregon as the USA BMX Great
Northwest Nationals take place today and Sunday at the Deschutes County
Fair & Expo Center. According to event organizers, more than 1,000 amateur
racers from 28 states are expected to take part in competition staged on a
1,100-foot, jump-filled track.

Racers range in age from 2 to 70 and older. All will be racing to amass
points in their respective age classes in pursuit of national season honors.

Todays racing kicks off at 11:30 a.m. with Strider (balance bike) racing for
ages 2, 3 and 4. On Sunday, racing begins at 8 a.m., and the main events are
scheduled to start at approximately 1 p.m.

Spectators are welcome and admission is free,
though a parking fee will be charged to support the local BMX.

--------------------------------------------------------------

04/11/2014 - F.B. Videos At The ABA-USA BMX Great Northwest Nationals.
Videos Courtesy Of: Blake Richards -and- Sandee Peebles.









--------------------------------------------------------------

04/11/2014 - Photo By ABA-USA BMX.
Erick Grindle Getting His Announcing On For The 107 Moto Friday Night Pre Race.



( Click Photo For Full Size )



--------------------------------------------------------------

04/11/2014 - Photo By ABA-USA BMX.
Practice Going Down In Redmond At The Great Northwest Nationals.



( Click Photo For Full Size )



--------------------------------------------------------------

04/10/2014 - Listen To Audio Of The USA BMX Great Northwest Nationals.







Live Coverage Starts At 11:30am PST On 04/12/2014 And 8:00am PST On 04/13/2014.
* www.usabmx.com/webcast + www.usabmx.com/site/sections/92 + http://mixlr.com/usa-bmx

--------------------------------------------------------------

04/10/2014 - Photo By ABA-USA BMX.
Redmond Track Build Day 4. Almost Done.



( Click Photo For Full Size )



--------------------------------------------------------------

04/09/2014 - Photo By ABA-USA BMX.
Day 3 Track Build Redmond OR.



( Click Photo For Full Size )



--------------------------------------------------------------

04/08/2014 - Photo By ABA-USA BMX.
Day 2 Track Build Going Down In Redmond,OR.



( Click Photo For Full Size )



--------------------------------------------------------------

04/07/2014 - Photo By ABA-USA BMX.
Redmond Track Build Going Down For This Weekends Great Northwest Nationals.



( Click Photo For Full Size )



--------------------------------------------------------------

04/07/2014 - NOTE: - Name Change, But Same Place.
Hooker Creek Event Center Arena Is Now Called: Bank Of The Cascades Center.

Also See New 2014 USA BMX Great Northwest Nationals Flyer.



( Click Photo For Full Size )



--------------------------------------------------------------

02/18/2014 - Accommodations:





* Eagle Crest Resort.com - 1522 Cline Falls Road In Redmond, Oregon 97756
Eagle Crest is happy to support the USA BMX Great Northwest Nationals
event each year by offering a discount rate for visiting participants. All of
our overnight guests have access to an assortment of resort amenities.

Also For Other Accommodations In Redmond Oregon, See:
* Redmond Oregon Chamber of Commerce: Lodging In Redmond Oregon.

--------------------------------------------------------------

01/22/2014 - ABA-USA BMX 2014 Great Northwest Nationals Flyer:







To View Full Size Flyer AD:
* usabmx.com/attachments/38483/2014_GREAT_NORTHWEST_NATL_AD.pdf ( .PDF File )

To View A Event Schedule:
* usabmx.com/attachments/37239/A_practice_2014.pdf ( .PDF File )

--------------------------------------------------------------






* USA Cycling BMX Development Series - BMX Development Program Camp # 2
Qualifying period: February 7 to April 27, 2014
Camp date: May 31 – June 7, 2014 (5 weeks between last qualifying race and start of camp)

Qualifying Event: - Apr. 11-13 Great Northwest Nationals Redmond, OR

--------------------------------------------------------------

09/18/2013 - Oregon Sports Authority 2014 ABA-USA BMX Great Northwest Nationals:







--------------------------------------------------------------

09/17/2013 - Official: ABA-USA BMX National Schedule Released For 2014.
ABA-USA BMX Announced Its 2014 National Schedule And Named 2 National Events.
* ABA-USA BMX Great Northwest Nationals April 11th - 13th, 2014 In Redmond, Or.
* ABA-USA BMX Lumberjack Nationals September 12th - 14th, 2014 In Richland, Wa.









--------------------------------------------------------------

09/05/2013 - The ABA-USA BMX Great Northwest Nationals Sets Dates For 2014.
The Top BMX Racers In The Country Will Return To Redmond, Oregon USA
This April 11th - 13th, 2014 For The ABA-USA BMX Great Northwest Nationals.

The 2014 ABA-USA BMX Great Northwest Nationals Dates Source:

( www.expo.deschutes.org | upcoming events | details/usa_bmx_nw_nationals. )



_______________________________________________________________



**** 2013 ABA-USA Great Northwest Nationals News ****


ABA-USA BMX Great Northwest Nationals
April 12th - 14th, 2013 in Redmond, Oregon
At the Deschutes County Expo Center (Indoor)

2013 ABA-USA BMX Great Northwest Nationals - ( Results! ) Redmond, Oregon.

04/14/2013 - * ABA-USA BMX Great Northwest Nationals #2 Rider Results.
04/13/2013 - * ABA-USA BMX Great Northwest Nationals #1 Rider Results.
04/12/2013 - * ABA-USA BMX Great Northwest Nationals Pre-race Results.
--------------------------------------------------------------

YouTube Videos: ABA-USA BMX Great Northwest Nationals.




2013 Great Northwest Nationals-Day 2:
( www.youtube.com/watch?v=BcNU41CUvvk )
2013 Great Northwest Nationals-Day 1:
( www.youtube.com/watch?v=CIih7FQK3NA )



Also See Lots More YouTube Videos: Playlists: ABA-USA BMX Great Northwest Nationals:
Playlist 2: * www.youtube.com/playlist?list=PLCDA7C9E7559F4363
Playlist 1: * www.youtube.com/view_play_list?p=171D2216149C5F81

--------------------------------------------------------------

04/16/2013 - Strider Results and Photos From the USA BMX Great Northwest Nationals.







Awesome Strider World Cup racing last weekend at the USA BMX Great Northwest Nationals.
Check out all of the cool Results and Photos at:
* www.striderbikes.com/component/results-and-photos-from-the-usa-bmx-great-northwest-nationals

--------------------------------------------------------------

04/16/2013 - Photos 2013 ABA-USA BMX Great Northwest Nationals By Tracy Stephens.







Check out all of the cool photos at: * www.tracystephensphoto.com
See Photos Index: ( http://www.photoreflect.com/pr3/store.aspx?p=38087 )

--------------------------------------------------------------

04/16/2013 - The Bulletin News: 1,300 Race In National Event. Redmond, Oregon USA

1,300 race in national event -- Results from this past weekends BMX Great Northwest
Nationals at the Deschutes County Fair & Expo Center in Redmond are in Scoreboard.
The event, held in Central Oregon for the sixth consecutive year, included more than 1,300
participants from 13 different states and two Canadian provinces. The Great Northwest
Nationals is the ninth of 32 events in the 2013 USA BMX National Series. Riders rankings
are based on their placings in these national races. The indoor races at the Hooker Creek
Event Center featured many of the best amateur BMX riders in the nation and a few of the
top professionals from around the Northwest. This years event included 254 motos (race
heats), 59 more than in 2012. People obviously LOVE coming to the Bend/Redmond area for
BMX races, said Brad Hallin, the senior track director for USA BMX. In BMX, racers pedal
smaller, single-gear bikes with 20- or 24-inch wheels on dirt tracks that include steep-
declining start ramps, challenging jumps and banked turns.

--------------------------------------------------------------

04/15/2013 - Vimeo Videos By Phoenix Pro Cycles In Redmond, Oregon USA.







Vimeo Video: * Oregon Cruiser Mains Sunday.
Vimeo Video: * Saturday Expert Mains In Oregon.
Vimeo Video: * Sundays Expert Mains From Oregon.
Vimeo Video: * Oregon Crash Montage.
Vimeo Video: * USA BMX Great Northwest Nationals Sunday Pros.
Vimeo Video: * Mr.BS And Brandon Cato In Oregon With A Few Clips Of Bay Area BMXers.

--------------------------------------------------------------

04/14/2013 - Michael Albright Photos 2013 ABA-USA BMX Great Northwest Nationals.







* Mike Albright Photos FaceBook 2013 Redmond, OR BMX National

* www.mikealbright.com/Sports-Cycling/BMX/2013-GNW-Nationals

ACC - www.mikealbright.com (+) www.mikealbright.com/Sports-Cycling/BMX

--------------------------------------------------------------

04/14/2013 - News-Photo By ABA-USA BMX - Redmond, Oregon USA.







Thanks to all for showing up at the Great Northwest nationals - making it another
record-setting event! and congrats to Rookie Pro(and former 2-time No.1 Amateur)
Josh Klatman on his Saturday win and to Austin Hiatt for standing tall on the podium
today. and, Look at all of the Canadians (and Canadian transplant) in the mains!

SATURDAY A-PRO
1 JOSHUA KLATMAN, REDLINE - WA
2 JIM BROWN, YESS - CANADA
3 A.J. HIATT, ANARCHYBMX.COM - CA
4 NATE BERKHEIMER, DIAMONDBACK - CANADA
5 PAUL WASSENAAR, BELLFLOWER BICYCLES - CA
6 JAMES PALMER, YESS - CANADA
7 KRISTIAN COOPER, PHOENIX - OR
8 PETE PASCUAL, VENDETTA/ELITE - CA

SUNDAY A-PRO 1 A.J. HIATT, ANARCHYBMX.COM -CA
2 JIM BROWN, YESS - CANADA
3 KRISTIAN COOPER, PHOENIX - OR
4 NATE BERKHEIMER, DIAMONDBACK - CANADA
5 JOSHUA KLATMAN, REDLINE - WA
6 JEREMY ROMMEL, SUPERCROSS - CA
7 PETE PASCUAL, VENDETTA/ELITE - CA
8 MISCHA PARTRIDGE, REDLINE - CANADA

--------------------------------------------------------------

04/14/2013 - KTVZ News Redmond, Oregon USA - BMX Riders Compete In Redmond Races.







Hundreds of BMX riders took to the Hooker Creek Event Center at the Deschutes County
Fairgrounds this weekend. It was the return of the BMX Northwest National race. Nearly
300 competitors got on their bikes and flipped over dirt jumps as they tried to outrace each
other. BMX is short for bicycle motocross racing. It recently became an Olympic sport,
starting in the 2008 Olympics in Beijing and continued in the London Olympics last year.
"We are really getting mainstream exposure now because it's an Olympic sport," Brad Halin,
senior track director for BMX USA, said Sunday. "The growth has been phenomenal because
of that." The sport originated after kids were trying to emulate their motocross heroes on
their bikes outdoors, and it evolved into the sport it is today. There are 13 BMX USA tracks
in Oregon, two of them in Bend and Redmond. ( More )

--------------------------------------------------------------

04/14/2013 - News-Photo By www.freeagentbmx.com - Redmond, Oregon USA.







This weekend Cristian Becerine traveled to Redmond, Oregon for the USA BMX Great
Northwest Nationals, which was held in the Hooker Creek Expo Center. Cristian had a
good day Saturday winning the 3 finals and backed it up again Sunday with another solid
win. Great job, Big C! Next up for Cristian, a few weeks in a row of Clinics starting next
weekend Sunday, April 21st at the Santa Maria Track from 12-2p.m. For more information,
we invite you to visit, freeagentbmx.com Our program wouldnt be possible without the
continued support of our sponsors. Many thanks to: rockstarenergy, fox maxxis, odi, kmc,
Weinmann, Insight, Tioga, Shimano.

--------------------------------------------------------------

04/12/2013 - Photo By Cameron Landry - And BMXers Are On The Track.






--------------------------------------------------------------

04/11/2013 - Photo By USA BMX - Track Build All Finished Day 4 Redmond.



( Click Photo For Full Size )



--------------------------------------------------------------

04/10/2013 - Photo By USA BMX - Track Build Day 3 Redmond.



( Click Photo For Full Size )



--------------------------------------------------------------

04/09/2013 - Photo By USA BMX - Track Build Day 2 Redmond.



( Click Photo For Full Size )



--------------------------------------------------------------

04/09/2013 - Photo By USA BMX - Track Build Going Well In Redmond.



( Click Photo For Full Size )



Track crew Bill Morris, Billy Allen, AJ Doherty, Lance Macguire, Dustin Macguire,
Adam Treadwell, Dustin Golden, Woody Woodruff and the man with 1 first name and
3 last names We just call him Jordan. Ron Jones and Robert Bebout have the pedal
to the metal and are enroute from Hotlanta.

--------------------------------------------------------------

04/08/2013 - News In Brief:
BMX Great Northwest Nationals: Some 1,500 to 2,000 riders from across the Northwest
and beyond are expected at the event, in its sixth year at the Deschutes County Fair &
Expo Center in Redmond. The Great Northwest Nationals is one of 30 national races on
the USA BMX calendar. Registration is from noon to 4 p.m. on Friday, with races starting
at 5 p.m. Races start at 11:30 a.m. on Saturday and 8 a.m. on Sunday.

--------------------------------------------------------------

04/08/2013 - Photo By USA BMX - Redmond Track Build Turn 1 Going In.



( Click Photo For Full Size )



--------------------------------------------------------------

02/08/2013 - Accommodations:





* Eagle Crest Resort.com - 1522 Cline Falls Road In Redmond, Oregon 97756
Eagle Crest is happy to support the USA BMX Great Northwest Nationals
event each year by offering a discount rate for visiting participants. All of
our overnight guests have access to an assortment of resort amenities.

Also For Other Accommodations In Redmond Oregon, See:
* Redmond Oregon Chamber of Commerce: Lodging In Redmond Oregon.

--------------------------------------------------------------

01/25/2013 - ABA-USA BMX 2013 Great Northwest Nationals Flyer:







To View Full Size Flyer AD:
* http://usabmx.com/images/data/attachments/0000/9154/2013-GREAT_NW.pdf ( .PDF File )

To View A Event Schedule:
* http://usabmx.com/images/data/attachments/0000/8145/A_practice_2013.pdf ( .PDF File )

--------------------------------------------------------------

11/19/2012 - Oregon Sports Authority 2013 ABA-USA BMX Great Northwest Nationals:







--------------------------------------------------------------

10/17/2012 - Official: ABA-USA BMX National Schedule Released For 2013.
Great Northwest Nationals April 12th - 14th, 2013 in Redmond, Oregon.

--------------------------------------------------------------

09/11/2012 - The 2013 ABA-USA Great Northwest Nationals Dates Source:


( www.expo.deschutes.org | upcoming events | details/aba_bmx_northwest_nationals. )



_______________________________________________________________



**** 2012 ABA-USA Great Northwest Nationals News ****


ABA-USA BMX Great Northwest Nationals
April 13th - 15th, 2012 in Redmond, Oregon
At the Deschutes County Expo Center (Indoor)

2012 ABA-USA BMX Great Northwest Nationals - ( Results! ) Redmond, Oregon.

04/15/2012 - ABA-USA BMX Great Northwest Nationals #2 Rider Results
04/14/2012 - ABA-USA BMX Great Northwest Nationals #1 Rider Results
04/13/2012 - ABA-USA BMX Great Northwest Nationals Pre-race Results

--------------------------------------------------------------

04/16/2012 - YouTube Videos Playlists: 2012 ABA-USA BMX Great Northwest Nationals.
Also A History Of Videos Listed Of Some Past ABA BMX Great Northwest Nationals P-1.







YouTube Videos: Playlist 2: ABA-USA BMX Great Northwest Nationals:
* www.youtube.com/playlist?list=PLCDA7C9E7559F4363

YouTube Videos: Playlist 1: ABA-USA BMX Great Northwest Nationals:
* www.youtube.com/view_play_list?p=171D2216149C5F81

--------------------------------------------------------------

04/16/2012 - The Bulletin: Old And Young Compete At BMX:
USA BMX Great Northwest Nationals Hits The Track At Redmond Event Center.







Hundreds of BMX racers converged on the Deschutes County Fair & Expo
Center this past weekend for the USA BMX Great Northwest Nationals.

They traveled from locations across western North America, including Oregon,
Washington, California, British Columbia, Idaho, Nevada and Arizona. They raced
and raced and raced on the dirt track that occupied the arena floor of the Hooker
Creek Event Center throughout the three-day event, which concluded Sunday.

Plenty of them tumbled to the dirt on the three banked turns and numerous rollers,
while some rode well enough to wheel away with tall purple trophies in hand. Dozens
of riders finished first in their classes, including several Central Oregonians: ( MORE )

--------------------------------------------------------------

04/15/2012 - Bike Around Bend: BMX Nationals For Young And Old







Look no further than the guy or gal sitting next to you to find a former BMX champion.
Thats how I discovered a friend, Justin Cerna, was a national champ at nine years old
and interested in guiding me at the Great Northwest Nationals happening this weekend
at the Deschutes County Expo Center.

As a first time observer to BMX racing, I enjoyed taking in as much as possible about
the races. The Expo Center was converted into a serpentine course: dirt trucked in to
form bumps, burms and whoops, a regularly watered course, an automated starting gate,
and sponsor flags flying. ( MORE )

--------------------------------------------------------------

04/15/2012 - YouTube Video: ROK Factory BMX Redmond Nationals Sunday Main.




ROK Factory BMX Redmond Nationals Sunday Main
( www.youtube.com/watch?v=KrQLqb9jbrU )



Also YouTube Videos Playlists: ABA-USA BMX Great Northwest Nationals:
Playlist 2: * www.youtube.com/playlist?list=PLCDA7C9E7559F4363
Playlist 1: * www.youtube.com/view_play_list?p=171D2216149C5F81

--------------------------------------------------------------

04/14/2012 - A Photos Album By Yess BMX At The Great Northwest Nationals Redmond




"Click On Photo To Open Up A Directory FB Page Of Photos"




Yess BMX.com - Designing And Building A New Generation Of BMX!

--------------------------------------------------------------

04/14/2012 - Michael Albright Photos 2012 ABA-USA BMX Great Northwest Nationals.







* Mike Albright Photos FaceBook 2012 Redmond, OR BMX National - Sun.

* Mike Albright Photos FaceBook 2012 Redmond, OR BMX National - Sat.

* www.mikealbright.com/Sports-Cycling/BMX/USABMX-Nationals-Redmond-OR

ACC - www.mikealbright.com (+) www.mikealbright.com/Sports-Cycling/BMX

--------------------------------------------------------------

04/14/2012 - Photos 2012 ABA-USA BMX Great Northwest Nationals By Tracy Stephens.







Check out all of the cool photos at: * www.tracystephensphoto.com
See Photos Index: ( http://www.photoreflect.com/pr3/store.aspx?p=38087 )

--------------------------------------------------------------

04/14/2012 - KTVZ News: BMX Competitors Ride Tall In Redmond







Hundreds Of BMXers At Weekend Tournament;
The USA BMX Great Northwest Nationals is being put on in Redmod by the sanctioning
body of the sport of bicycle motocross in the United States and Canada.

Competitors from all over both countries Canada took part Saturday morning and afternoon.
The ages of the riders varied from as young as 2 to as old as 61. Brad Hallin used to ride
and says he loved that it was an individual sport and yet the whole family could do as well.

Its been that wave of guys who did it in the 70s. like me, and then weve had kids, brought our
kids out, and now were experiencing that boom again, said Hallin, the senior track detector.
I love that its an individual sport, and yet the.whole family can get involved. The USA BMX
has 380 tracks throughout the country including ones in Redmond and Bend.

One of the nice things about the Redmond track is the dirt, according to the organizers.
Workers prepare the facility a week in advance and say the race tracks here turn out outstanding.

--------------------------------------------------------------

04/14/2012 - YouTube Video: 2012 Great NW Natl. 36-40 Expert Main Sat.




2012 Great NW Natl. 36-40 Expert Main Sat.
( http://www.youtube.com/watch?v=osqWGWZUL1I )



Also YouTube Videos Playlists: ABA-USA BMX Great Northwest Nationals:
Playlist 2: * www.youtube.com/playlist?list=PLCDA7C9E7559F4363
Playlist 1: * www.youtube.com/view_play_list?p=171D2216149C5F81

--------------------------------------------------------------

04/14/2012 - The Bulletin: BMX Racers Get Ready To Roll







Riders get a feel for the course during practice runs for the USA BMX Great Northwest Nationals
competition at the Deschutes County Fair & Expo Center in Redmond on Friday. The event, which
has drawn about 1,200 spectators each day for the past couple of years, continues all weekend at the
county fairgrounds. Riders from Oregon, Washington, British Columbia, California, Idaho and New
Mexico are set to compete. Races start at 11:30 a.m. today and 8 a.m. Sunday.

--------------------------------------------------------------

04/13/2012 - YouTube Video: Kenny Redmond, Oregon Round One Friday.




Kenny Redmond Oregon Round One Friday
( www.youtube.com/watch?v=oaV6xaCDEdg )



Also YouTube Videos Playlists: ABA-USA BMX Great Northwest Nationals:
Playlist 2: * www.youtube.com/playlist?list=PLCDA7C9E7559F4363
Playlist 1: * www.youtube.com/view_play_list?p=171D2216149C5F81

--------------------------------------------------------------

04/12/2012 - Photo Redmond,Oregon Great Northwest Nationals BMX Track Build Day 4:




Photo By: ABA-USA BMX



A Few More Photos Of The BMX Track By: Black Box Industries:
( Photo 01 | Photo 02 | Photo 03 | Photo 04 | Photo 05 | Photo 06 )

--------------------------------------------------------------

04/11/2012 - Photo Redmond,Oregon Great Northwest Nationals BMX Track Build Day 3:




Photo By: ABA-USA BMX



--------------------------------------------------------------

04/10/2012 - Photo Redmond,Oregon Great Northwest Nationals BMX Track Build Day 2:




Photo By: ABA-USA BMX



--------------------------------------------------------------

04/09/2012 - Photo Redmond,Oregon Great Northwest Nationals BMX Track Build Day 1:




Photo By: ABA-USA BMX



--------------------------------------------------------------

04/09/2012 - The Bulletin: BMX
Nationals event on tap: The USA BMX Great Northwest Nationals competition returns
to Central Oregon later this week. The event, which has drawn about 1,200 each day for
the past couple years, is scheduled for Friday through Sunday at the Deschutes County
Fair & Expo Center. Participants from Oregon, Washington, British Columbia, California,
Idaho and New Mexico are expected to compete. Riders of all ages and abilities who belong
to USA BMX are eligible to race and will be grouped by age and experience level.

Each day is considered a stand-alone event. Friday night is a prerace competition, while
Saturday and Sunday are nationals races. Racing begins at 6 p.m. on Friday, 11:30 a.m. on
Saturday and 8 a.m. on Sunday. Registration, which is $25 to $45 per day and dependant on
age/experience levels, will be available starting from 1 p.m. to 5 p.m. on Friday and from
7:30 a.m. to 9:30 a.m. on Saturday.

--------------------------------------------------------------

04/09/2012 - USA Cycling BMX Junior Development Program Series:







Junior Development Program Camp # 4 Qualifying period:
March 2 to April 29, 2012 - Camp date: June 18-23, 2012

* Qualifying Event: April 13th - 15th, 2012 Great Northwest Nationals Redmond, OR

The USA Cycling BMX Junior Development Program Series (JDP) is designed to
take our next generation of young talented amateur BMX athletes to the highest
level of BMX racing. The goal of this program is to prepare this group by allowing
unprecedented access to the U.S. Olympic Training Center in Chula Vista, California.
The program is targeting all 15 and 16-year-olds using the 2012 UCI BMX calendar.
For More Information: - * www.usacycling.org/news/user/story.php?id=6922

--------------------------------------------------------------

04/09/2012 - Strider World Cup Sprints To Redmond, Oregon For Great NW Nationals:
The Strider Balance Bike Racing Series Arrives At Hooker Creek Expo Center
On April 14th, 2012. The season-long Strider World Cup series gives toddlers ages
two to five the chance for friendly competition at events across the country. ( More )

--------------------------------------------------------------

02/07/2012 - USA ABA BMX 2012 Great Northwest Nationals Flyer:







To View Full Size Flyer AD:
* www.ababmx.com/member/3/images/12_ads/greatnw.pdf ( .PDF File )

To View A Event Schedule:
* www.ababmx.com/member/3/images/12_ads/practice_2012.pdf ( .PDF File )

--------------------------------------------------------------

11/18/2011 - Oregon Sports Authority 2012 ABA BMX Great Northwest Nationals:







--------------------------------------------------------------

10/31/2011 - Official: USA BMX National Schedule Released For 2012.
Great Northwest Nationals April 13th - 15th, 2012 in Redmond, Oregon
Also Note: ABA BMX Name Change To USA BMX.

--------------------------------------------------------------

09/21/2011 - The 2012 ABA Great Northwest Nationals Dates Source:


( www.expo.deschutes.org | upcoming events | details/aba_bmx_northwest_nationals. )



_______________________________________________________________



**** 2011 ABA Great Northwest Nationals News ****


ABA BMX Great Northwest Nationals
February 25th - 27th, 2011 in Redmond, Oregon
At the Deschutes County Expo Center (Indoor)

2011 ABA BMX Great Northwest Nationals - ( Results! ) Redmond, Oregon.

02/27/2011 - ABA BMX Great Northwest Nationals #2 Rider Results
02/26/2011 - ABA BMX Great Northwest Nationals #1 Rider Results
02/25/2011 - ABA BMX Great Northwest Nationals Pre-race Results

ABA BMX Posted 100 Motos Friday, 189 Motos Saturday, 181 Motos Sunday.

--------------------------------------------------------------
02/28/2011 - YouTube Videos - 2011 ABA BMX Great Northwest Nationals.
Also A History Of Videos Listed Of Past ABA BMX Great Northwest Nationals.







Youtube.com/BMX Quality/Playlist/ABA BMX Great Northwest Nationals
Playlist: ( * http://www.youtube.com/view_play_list?p=171D2216149C5F81 )

YouTube Videos Of The ABA BMX Great Northwest Nationals Will Be
Added In To The Playlist Page If And When Found Or Sent To Be Posted.

--------------------------------------------------------------
02/27/2011 - Psykopath Industries BMX Report Northwest Nationals.

Psykopath Factory pro Alan Hudson killed it up at the Great North West
Nationals with two 1st place wins for the weekend. Factory rider 11 x
Kenny Cross also had a great weekend and was on the podium with a 1st
and two 3rd place finishes plus a car load of main event finishes.

--------------------------------------------------------------
02/27/2011 -- Michael Albright Photos 2011 ABA BMX Great Northwest Nationals.









* Mike Albright Photos FaceBook 2011 Redmond, OR BMX National
* www.mikealbright.com/Sports-Cycling/BMX/2011-Redmond-OR-BMX-Nationals

--------------------------------------------------------------
02/26/2011 -- BMX Northwest Nationals Draw Redmond Crowd.
BMX Northwest Nationals return to the Deschutes County Expo
Center in Redmond. KTVZ News Video Reports.




www.ktvz.com/video/27011504/index.html



--------------------------------------------------------------
02/26/2011 -- Eric Meyer Racing At ABA BMX Great Northwest Nationals.

Longtime great northwest bmx pride and joy Eric Meyer makes a comeback
at the great northwest nationals after being off the bike for nearly 7 years.
Eric is trying to go for National Age Group # 1 this year in the 26-30 cruiser
class. Eric got the holeshot Saturday and was looking good for the win and then
made a small mistake on the jump going into the first corner where AZ homeboy
Brandon Panuchio took over the lead from that point. It looked like Eric Meyer
was going to make a pass to get the lead back in the rhythym section and the
final corner but couldn't make anything stic so settled for the 2nd place.

--------------------------------------------------------------
02/25/2011 -- Photos 2011 ABA BMX Great Northwest Nationals.
Lots Of Photos By www.tracystephensphoto.com - Check Them Out.







Check out all of the cool photos at: www.tracystephensphoto.com
Index: www.photoreflect.com/pr3/store.aspx?p=38087
02/25/2011 Friday: www.photoreflect.com/pr3/thumbpage.aspx?e=7919209
02/26/2011 Saturday: www.photoreflect.com/pr3/thumbpage.aspx?e=7920289
02/27/2011 Sunday: www.photoreflect.com/store/thumbpage.aspx?e=7922812

--------------------------------------------------------------
02/25/2011 - Psykopath Industries BMX Photo-Report.







We only have a small crew at the Great North West Nationals this
weekend everyone did good tonight Alan Hudson 1st place in the
pro class Kenny Cross 11 x 1st place and A-pro Kyle Zondervan
made his pro main winning some cash Good job keep it going. (FB)

--------------------------------------------------------------
02/25/2011 - Photo: BMXers Roll In To Redmond Great Northwest Nationals.
Photo By The Bulletin.







Photo - Nathan Martin (111) catches some air while competing in the 13
Intermediate class race during the BMX Great Northwest Nationals at
the Deschutes County Fair & Expo Center in Redmond on Friday night.

It was freezing cold outside, but the action was heating up Friday evening
inside the Hooker Creek Event Center at the Deschutes Expo Center.

A temperature forecast to drop to near zero did not deter dozens of
BMX riders from turning out for the first day of the American Bicycle
Association BMX Great Northwest Nationals event, which runs through
Sunday. The competition is one of more than 30 nationals events held
annually at locations across the country and in Canada. ( More )

--------------------------------------------------------------
02/25/2011 -- The Road To 2011 ABA BMX Great Northwest Nationals.







Lots of People on the way to Redmond to the Great Northwest Nationals
say; Some of the worst roads and pure hell just to get there. A winter storm
in the Pacific Northwest, Oregon cascades including Dufur, Madras, Maupin,
Moro, Prineville, Redmond, Bend, La pine, brought in snow and cold temps.

Some people opped out of going to the BMX Nationals event saying it is just
not worth the rough drive and conditions. But some made the cold trip anyway.
February may not a good idea for the Great Northwest Nationals due to weather.
Some people saying Maybe the Great Northwest Nationals should be moved back
to the end of March or in the summer time. - Good luck to everyone in Redmond.

--------------------------------------------------------------
02/25/2011 - The ABA BMX 2011 Great Northwest Nationals Track:
Click Link Or Photo For Directory Page Of Photos (FB) Open Source.







The ABA BMX has illustrate a new feature for ABA National events,
the ABA Virtual Track Walk. Here they will give you a step by step
walk through the national track from the comfort of your keyboard.
Check this out:- ( ABA BMX Great Northwest Virtual Track Walk )

--------------------------------------------------------------
02/24/2011 - Benjiman Slated To Perform At 2011 BMX Great Northwest Nationals.








The American Bicycle Association has announced that critically acclaimed
West Coast rapper Benjiman will be performing at the 2011 ABA BMX Great
Northwest Nationals February 25th & 26th, 2011. The event will be held in the
Hooker Creek Event Center at the Deschutes County Expo Center in Redmond,
Oregon February 25-27, 2011. Benjiman will share music from S.K.R.I.P.T.
( Spreading Kingdom Realities In Perilous Times), his latest CD through Save
the City Records and Provident Integrity Distribution. ( More )

--------------------------------------------------------------
02/22/2011 - Oregon Sports Authority: ABA BMX Nationals This Weekend.
More than 1,000 BMX riders are gearing up to compete in the ABA BMX
Great Northwest Nationals this weekend at the Deschutes County Fairgrounds
in Redmond. Amateur and professional riders from multiple age groups will
race on a dirt track featuring roller jumps, tabletops and high-banked turns.

The Oregon Sports Authority is proud to bring ABA BMX racing to Central
Oregon for the fourth consecutive year. Starting this Friday, Redmond will be
infused with the excitement and energy of BMX riders and their family members,
as well as local spectators experiencing this fast-paced, family -friendly sport
live and in person. The ABA Great Northwest Nationals - It is free to attend!

--------------------------------------------------------------
02/22/2011 - The 2011 Great Northwest Nationals BMX Track Taking Shape:









--------------------------------------------------------------
01/30/2011 - Tynan Ady Looking Forward To National BMX Race.







--------------------------------------------------------------
11/11/2010 - ABA BMX 2011 Great Northwest Nationals Flyer.







To View Full Size Flyer AD:
www.ababmx.com/member/3/images/11_ads/gnw.pdf ( .PDF File )







--------------------------------------------------------------

10/08/2010 - 2011 ABA Great Northwest Nationals Dates:




_______________________________________________________________



**** 2010 ABA Great Northwest Nationals News ****


ABA BMX Great Northwest Nationals
March 26th - 28th, 2010 in Redmond, Oregon
At the Deschutes County Expo Center (Indoor)

2010 ABA BMX Great Northwest Nationals - ( Results! ) Redmond, Oregon.

03/28/2010 - ABA BMX Great Northwest Nationals #2 Rider Results
03/27/2010 - ABA BMX Great Northwest Nationals #1 Rider Results
03/27/2010 - ABA BMX Great Northwest Nationals Pre-race Results

--------------------------------------------------------------
03/31/2010 - A Photo/Video: Pjcruiser Sidehack Racing At The Northwest Nationals.












photobucket.com/albums/pjcruiser/?action=view&current=hackmotoone.flv

--------------------------------------------------------------
03/30/2010 -- YouTube Videos - 2010 ABA BMX Great Northwest Nationals.


YouTube.com Videos Playlist: Northwest Nationals 2010, 2009, and then some.
* www.youtube.com/bmxquality/playlist/ABA BMX Great Northwest Nationals

YouTube videos are listed new to old on Playlist, As YouTube videos are found.
All And Other 2010 YouTube Videos Found Will Be Added In To The Playlist Link.

Do You Have Or Know Of A 2010 ABA BMX Great Northwest Nationals
YouTube Video? - Please Let Us Know, We Would Be Glad To Add Them In.

Highlight YouTube Videos - Please See The Above Playlist Link For More:
YouTube Vid - Great NW National #1 16 Girl Crash - 17-20 Girl Main Event
YouTube Vid - Great NW National #1 17-18 Expert Main Event
YouTube Vid - 2010 Great NW National #2 10 & Under Girls Crusier Main
YouTube Vid - 2010 ABA BMX Great Northwest Nationals Preview

--------------------------------------------------------------
03/30/2010 -- BMX Road Rash Is A Painful Reality But Common.




This past weekend, at the ABA BMX Great Northwest Nationals in
Redmond, medical staff from Desert Orthopedics in Bend, treated
some 50 riders for symptoms of what cyclists know as road rash.

In BMX (bicycle motocross) or mountain biking, road rash is really
a misnomer, as the skin abrasion can be the result of skidding across
dirt or gravel as well as across pavement.

In any case, road rash is a painful but common part of cycling BMX.

CC - Desert Orthopedics and The Bulletin.

--------------------------------------------------------------
03/28/2010 -- Photos 2010 ABA BMX Great Northwest Nationals.
Lots Of Photos By www.tracystephensphoto.com - Check Them Out.











Check out all of the cool photos at: www.tracystephensphoto.com
Index: www.photoreflect.com/pr3/store.aspx?p=38087
Friday: www.photoreflect.com/pr3/thumbpage.aspx?e=6444068
Saturday: www.photoreflect.com/pr3/thumbpage.aspx?e=6450476
Sunday: www.photoreflect.com/pr3/thumbpage.aspx?e=6450921

--------------------------------------------------------------
03/28/2010 - North Central Washington BMX Riders At Great Northwest Nationals.







Gene`s BMX Notes BMX Riders From East Wenatchee & Moses Lake, Wa.
Congratulations! for racing in the 2010 ABA BMX Great Northwest Nationals.

~~ Pre-race:
* 10 Girls Total Riders = 6 Groups = 1
5th, Holly Mccoy, - Team BustOut - East Wenatchee, Wa.
* 16 Girls Total Riders = 5 Groups = 1
4th, Danielle Dean, - BustOut BMX - East Wenatchee, Wa.
* 8 Novice Total Riders = 5 Groups = 1
2nd, Conner Pitts, - Desert Sun BMX - Moses Lake, Wa.
* 13 Expert Total Riders = 8 Groups = 1
6th, Tyler (The Tyrant) Crowell, - Desert Sun BMX - Moses Lake, Wa.

~~ National #1 Rider:
* 16 Girls Total Riders = 10 Groups = 2
7th, Danielle Dean, - BustOut BMX - East Wenatchee, Wa.
* 8 Novice Total Riders = 7 Groups = 1
2nd, Conner Pitts, - Desert Sun BMX - Moses Lake, Wa.

~~ National #2 Rider:
* 10 & Under Girls CR Total Riders = 8 Groups = 1
1st, Holly Mccoy, - Team BustOut - East Wenatchee, Wa.
* 8 Novice Total Riders = 5 Groups = 1
2nd, Conner Pitts, - Desert Sun BMX - Moses Lake, Wa.

--------------------------------------------------------------
03/26/2010 - Gene`s BMX wishes the best of luck to ALL BMX racers
at the 2010 ABA BMX Great Northwest Nationals. Be fast -&- have fun!







Any reports? -- If anyone out there has anything in reports, photos,
and videos - Please let us know, we would be glad to add them in.

--------------------------------------------------------------
03/24/2010 - 2010 ABA BMX Great Northwest Nationals Preview YouTube Video:




( 2010 ABA BMX Great Northwest Nationals Preview YouTube Video. )



--------------------------------------------------------------
03/22/2010 - The Great Northwest Nationals BMX Track Taking Shape:

The Great Northwest Nationals only days away. So many racers, do not
know what goes on behind the scenes to get ready for a national race.
While many of the nationals are hosted on existing tracks, there are
several, like this week ends Great Northwest Nationals, that are built
from the ground up in time for the event.







Sunday night is a good nights sleep. First thing Monday morning
as two huge Tonka loaders are moved in. First up, the 3500 plus
cubic yards of dirt must be shuttled from storage into the arena,
one bucket at a time. Quickly though, the track begins to take shape.

Billy the Builder is in the house! With the help of Lance McGuire,
they hit the ground running and before the end of day one you can
clearly make out the corners and more than half the dirt from
storage has been moved inside. More help begins to arrive.

Trucker Rich,moved in the big rig today coming straight from
Desoto Texas and last weekend's races. The crew (Greg, Woody,
Dan, Dustin, and even local rider Taylor Stephens) are ready
with rake and broom to attend to the grooming and shaping.

Bill Morris is keeping an eye out that all runs smoothly.
He tells us this is one of the easy builds.

This weekend more than 1,000 riders plus family and friends,
will descend upon Hooker Creek Event Center in Redmond
Oregon for the third hosting of the Great Northwest Nationals.

The area hotels say they are full and the campgrounds near
capacity as we ready for the weekend's action. Watch for racks
and racks of exciting amateur racing, A-pros, and likely some
sidehacks bumping bars.

There are great vendors heading to town like Riders, local favorite
BMX Hex, Evolution Clothing, Smiley Face Jakes, Tracy Stephens
Photo, and of course ABA race wear will be on hand. Saturday night
will be the 2nd annual Golden Tongs Cook-off as BMX teams and
families compete for the king of the grill title. Three days of exciting
northwest action is ready to rumble this weekend!

--------------------------------------------------------------
03/16/2010 - Roseburg BMX Riders Excel On The Track:

Stephani and Dave Bastian show their hardware recently at the
Dillard BMX track. The Bastians and Senger will compete at the Great
Northwest Nationals this month in Redmond. ( More )

--------------------------------------------------------------
03/13/2010 - The JR Bicycles.com/Intense BMX Race Team is looking
forward to racing at the ABA BMX 2010 Great Northwest Nationals.







Team Picture (L to R): Bryce Batten, Jason Morris, Levi Pope, Matt Rubeck,
Jessica Navarro, Scott Angus, Lauren Whisler, Tyler Tinsley, Ryan Pettigrew,
Zack Vankammen, KJ Romero, and Nick Tuttle.

--------------------------------------------------------------
02/19/2010 - ABA BMX 2010 Great Northwest Nationals Logo.







--------------------------------------------------------------
12/07/2009 - ABA BMX 2010 Great Northwest Nationals Flyer.







To View Full Size Flyer AD:
www.ababmx.com/member/3/images/nat_ads/10_northwest.pdf ( .PDF File )








--------------------------------------------------------------
10/28/2009 -- The ABA BMX Releases The 2010 Schedule
Showing Great Northwest Nationals March 26th - 28th, 2010.

--------------------------------------------------------------
10/20/2009 -- Oregon Sports Authority 2010 ABA BMX Great Northwest Nationals.






_______________________________________________________________



**** 2009 ABA Great Northwest Nationals News ****


ABA BMX Great Northwest Nationals
April 03rd - 05th, 2009 in Redmond, Oregon
At the Deschutes County Expo Center (Indoor)

2009 ABA BMX Great Northwest Nationals - ( Results! ) Redmond, Oregon.

04/05/2009 - ABA BMX Great Northwest Nationals #2 Rider Results
04/04/2009 - ABA BMX Great Northwest Nationals #1 Rider Results
04/03/2009 - ABA BMX Great Northwest Nationals Pre-race Results

--------------------------------------------------------------
04/07/2009 -- Photos 2009 ABA BMX Great Northwest Nationals.
Lots Of Photos By www.tracystephensphoto.com







WOW what a turnout in Redmond. I hope everyone had a great time.
I know we did. - www.photoreflect.com/pr3/thumbpage.aspx?e=4654300
www.tracystephensphoto.com | photoreflect.com/pr3/store.aspx?p=38087

--------------------------------------------------------------
04/06/2009 -- A Hand Full Of Way Cool Videos By Pjcruiser




( * URL Links Below Are Videos On Photobucket )



These are two sidehack motos and then the main on Saturday:
* photobucket.com/albums/pjcruiser/?action=view&current=101_0600.flv
* photobucket.com/albums/pjcruiser/?action=view&current=101_0601.flv
* photobucket.com/albums/pjcruiser/?action=view&current=101_0609.flv
My main event on Saturday, believe it or not, was a points race.
I was tied with the other guy for first. I had a horrible start and
first straight, so I decided to jump the doubles coming out of the
first corner I landed it, but it was ugly. I took second on Saturday:
* photobucket.com/albums/pjcruiser/?action=view&current=100_9346.flv
On Sunday, we had 5 in our class I made my main on the first moto! During
the main, I took it a little more seriously than Saturday and stayed on the
ground smile It took me 25 years, but finally got a first place at a national.
* photobucket.com/albums/pjcruiser/?action=view&current=100_9354.flv

--------------------------------------------------------------
04/05/2009 -- A Hand Full Of Way Cool Photos By Thrash
Photos Of The 2009 ABA BMX Great Northwest Nationals.












--------------------------------------------------------------

YouTube Videos - 2009 ABA BMX Great Northwest Nationals Redmond, Oregon.

YouTube.com Playlist:
www.youtube.com/bmxquality/playlist/ABA BMX Great Northwest Nationals

YouTube.com Playlist: www.youtube.com/genesbmx/playlist/BMX Oregon State
YouTube videos are listed new to old on Playlist, As YouTube videos are found.
BMX In Oregon State - In General 2009 ABA BMX Great Northwest Nationals

* Videos by:- www.youtube.com/ladyprince89
YouTube Vid - 2009 BMX Great NW Nationals - Beau Coffin
YouTube Vid - 2009 BMX Great NW Nationals - Beau Coffin
YouTube Vid - 2009 BMX Great NW Nationals - Beau Coffin
YouTube Vid - 2009 BMX Great NW Nationals - Oregon 005
YouTube Vid - 2009 BMX Great NW Nationals - Daniel Mazuti

* Videos by:- www.youtube.com/CBBMXVIDEO
YouTube Vid - 2009 BMX Great NW Nationals - Day 3 011
YouTube Vid - 2009 BMX Great NW Nationals - Day 3 007
YouTube Vid - 2009 BMX Great NW Nationals - Pre Race 011
YouTube Vid - 2009 BMX Great NW Nationals - P1010664
YouTube Vid - 2009 BMX Great NW Nationals - P1010671
YouTube Vid - 2009 BMX Great NW Nationals - P1010672
YouTube Vid - 2009 BMX Great NW Nationals - P1010673
YouTube Vid - 2009 BMX Great NW Nationals - P1010674
YouTube Vid - 2009 BMX Great NW Nationals - Day 3 014
YouTube Vid - 2009 BMX Great NW Nationals - Day 3 012
YouTube Vid - 2009 BMX Great NW Nationals - Day 3 009
YouTube Vid - 2009 BMX Great NW Nationals - Day 3 008
YouTube Vid - 2009 BMX Great NW Nationals - Day 3 010
YouTube Vid - 2009 BMX Great NW Nationals - Day 3 006

--------------------------------------------------------------
04/05/2009 -- columbiabasinbmx.com Reports Great Northwest Nationals.







Everyone is back from the Great NW Nationals - It was a great turn out!
205 Motos on Saturday and 200 on Sunday!! Great Job to everyone who
made the trip down to Redmond, OR - See More: columbiabasinbmx.com

--------------------------------------------------------------
04/05/2009 - North Central Washington BMX Riders At Great Northwest Nationals.







Gene`s BMX Notes BMX Riders From East Wenatchee & Moses Lake, Wa.
Congratulations! for racing in the 2009 ABA BMX Great Northwest Nationals.

~~ Pre-race:
* 9 Girls Total Riders = 8 Groups = 1
2nd, Holly Mccoy, - East Wenatchee, Wa.
* 14-16 Girls Cruiser Total Riders = 3 Groups = 1
3rd, Danielle Dean, - East Wenatchee, Wa.
* 6 Novice Total Riders = 8 Groups = 1
6th, Collin Barkle, - Fred & Bobs Cost. - Moses Lake, Wa.
* 7 Novice Total Riders = 8 Groups = 1
6th, Mckenzie Garza, - BustOut BMX/Glass House - Moses Lake, Wa.
* 9 Inter Total Riders = 11 Groups = 2
3rd, Gage Garza, - BustOut BMX/Glass Car - Moses Lake, Wa.
* 15 Novice Total Riders = 3 Groups = 1
2nd, Danielle Dean, - East Wenatchee, Wa.

~~ National #1 Rider:
* 10 & Under Girls CR Total Riders = 9 Groups = 2
4th, Holly Mccoy, East Wenatchee, Wa.
* 5 & Under Novice Total Riders = 10 Groups = 2
6th, Jesse (James) Garza, - BustOut BMX/Glass House - Moses Lake, Wa.
* 7 Novice Total Riders = 12 Groups = 2
8th, Mckenzie Garza, - BustOut BMX/Glass House - Moses Lake, Wa.
* 9 Inter Total Riders = 16 Groups = 3
2nd, Gage Garza, - BustOut BMX/Glass Car - Moses Lake, Wa.
* 12 Inter Total Riders = 18 Groups = 3
4th, Tyler Crowell, - Moses Lake, Wa.
* 15 Novice Total Riders = 8 Groups = 1
7th, Danielle Dean, - East Wenatchee, Wa.

~~ National #2 Rider:
* 5 & Under Novice Total Riders = 8 Groups = 1
6th, Jesse (James) Garza, - BustOut BMX/Glass House - Moses Lake, Wa.
* 7 Novice Total Riders = 11 Groups = 2
5th, Mckenzie Garza, - BustOut BMX/Glass House - Moses Lake, Wa.
* 10 Novice Total Riders = 5 Groups = 1
3rd, Connor Farris, - Wenatchee, Wa.
* 12 Inter Total Riders = 15 Groups = 3
2nd, Tyler Crowell, - Moses Lake, Wa.
* 15 Novice Total Riders = 4 Groups = 1
3rd, Danielle Dean, - East Wenatchee, Wa.

--------------------------------------------------------------
04/05/2009 -- www.fastjayne.com Fast Jayne Photography
Photos Of The 2009 ABA BMX Great Northwest Nationals.








--------------------------------------------------------------
04/04/2009 -- Supercross BMX.com Reports From Northwest Nationals.







At the ABA Great Northwest Nationals, it seems like we had a
pretty good day. In the A Pro class Daniel Mazuti took a third on
Friday night and was sitting comfortable today but a tangle in the
first turn left him one place out, Pliska took a third in Cruiser and
a 7th in Class today making both of his mains, Steven Creighton in
his debut ride for Supercross was sitting comfortably in second
in his Semi and got taken out in the first turn.

Everyone said he was going super fast, so be preparred to see
him in his main tomorrow. Brandon Little had the case of 5th
in the semi blues, but was seen going faster than he ever has.

Brandon Macleod took a 3rd in Open and a 6th in Class, Kyliegh
Kalapaca after her long Midnight run up to Oregon took a 3rd in
17 girls, Amanda Little was coughing her head off today but was
still going for it, in her semi she was sitting in fifth went for the
move to take 3rd and had the girl in fourth crash in to her bad
shoulder where her collarbone is still healing up, in 14 girls Paige
Zarazun took a 2nd while Erin Sawatzki took a 7th, and last but
not least Ashley Shrader took a 3rd in 9 girls today.

--------------------------------------------------------------
04/04/2009 -- A Photo.jpg From The Great Northwest Nationals.
Sean doubles Friday night & Saturday. First in class and open both days.

--------------------------------------------------------------
04/04/2009 -- ABA BMX News
ABA Nationals Continue To Soar! Great Northwest Nationals 205 Motos!

The ABA is continuing to have spectacular participation at both
ABA national and local events. All 7 nationals events in the 2009
season have brought record numbers and each has exceeded both
the moto count and rider count from 2008.

Simply put despite the economic times ABA BMX is thriving! At
this weekend`s Great Northwest Nationals in Redmond, OR ABA
once again broke last year`s record with an astounding 205 motos.
The same can be said for local ABA tracks across North America
which are opening with very strong participation numbers.

CC - www.ababmx.com/index.php?page=default/newsview&newsid=645

--------------------------------------------------------------
04/04/2009 -- A BMX Invasion
More than a thousand BMX riders are expected for the national
event in Redmond that began Friday. The Bend Bulletin Reports.




Racers compete Friday night in the BMX Great Northwest Nationals
at the Deschutes County Fair & Expo Center in Redmond, Oregon.....



The races were staged one right after another, each lasting barely
a minute. A spectator could blink and miss some of the action.

Parents cheered on their children. Children cheered on their parents.

The quick, relentless pace of national BMX (bicycle motocross) racing
with its familial atmosphere, hit the Deschutes County Fair & Expo
Center Friday night. ( More )

--------------------------------------------------------------
04/03/2009 -- Big BMX Weekend Begins
KOHD ABC News Sports, Rachel Azevedo reports on what
makes motocross such a popular sport for riders of all ages.




( Click On Photo/Logo To Open Web Page Of Video )



--------------------------------------------------------------
04/01/2009
Great Northwest National Starting To Take Shape!







A sneak peak of the Great Northwest National track being built.
This weekend is shaping up to be a race you dont want to miss.

--------------------------------------------------------------
03/31/2009 - Team Oregon Welcomes NW Nationals
03/31/2009 - Team Oregon Is Gearing UP Nationals
03/30/2009 - Great Northwest Nationals April 3 - 5

--------------------------------------------------------------
03/20/2009
ABA BMX Great Northwest Nationals Returning To Redmond.




2009 ABA BMX Great NW Nationals Preview YouTube Video



Oregon Sports Authority --
The ABA (American Bicycle Association) has signed a three-year
extension to keep the ABA BMX Great Northwest Nationals bicycle
motocross (BMX) competition at the Deschutes County Fairgrounds
in Redmond, Oregon. The 2009 event, presented by Team BMX Oregon
and the Oregon Sports Authority, will be held at the Hooker Creek
Event Center April 3rd - 5th, 2009.

The 2008 Great Northwest Nationals had over 1,200 riders from
across the country competing in numerous age divisions. Attendance
for the three-day festival was well over 8,000. The Great Northwest
Nationals is part of the ABAs national series, which spans across
the U.S. and Canada.

The 2008 Great Northwest Nationals in the Hooker Creek Event Center
at the Deschutes County Fairgrounds was amazing. With record numbers
in 2008, we are very excited about the continued growth and expansion
of this great event for the next three years. This new multiyear
agreement could not have been realized without the support of Team
Oregon BMX and the Oregon Sports Authority, said John David,
director of new track development of the ABA.

The Hooker Creek Event Center, a multi-purpose indoor arena,
is the largest of the buildings at the Fairgrounds that constitutes
some 279,000 square feet of space under one roof. The complex
has hosted over 100 sporting and entertainment events each year.
The variety of events includes, but not limited to, professional sports,
concerts, monster trucks, and supercross.

The excellent response from the Central Oregon community and the
overwhelming turnout of riders from the American Bicycle Association
to bringing the Great Northwest Nationals to Redmond made this a
wonderful experience, said Tracy Stephens of Team BMX Oregon.

Team BMX Oregon is proud to be part of hosting this event showcasing
a fabulously exciting sport open to amateur and professional biking
enthusiasts alike. There is truly no more beautiful a location than
that of the Hooker Creek Event Center amidst the beautiful Cascades.

We look forward to growing stronger and bigger
as a sport and community in the upcoming years.

We are delighted that the ABA BMX Great Northwest Nationals will
be returning to Redmond for the next three years, said Drew Mahalic,
chief executive officer of the Oregon Sports Authority. - The event
is a terrific opportunity for Oregonians to watch some of the top BMX
racers in the country for free. We are looking forward to growing the
sport of BMX in Oregon.

--------------------------------------------------------------
03/19/2009 - BMX Event To Bolster Local Economy.







Redmond, Oregon
Central Oregon is poised to capitalize on a sport thats exploding
in popularity, hosting the BMX Great Northwest Nationals next
month for the second straight year.

The region has two BMX race tracks, Smith Rock BMX at the High
Desert Sports Complex in Redmond and High Desert BMX at Big Sky
Park in Bend. The bicycle racing sport hosts events across the West,
but recent efforts from a group of local BMX enthusiasts finally
convinced the sports sanctioning body, American Bicycle Association,
to come to Oregon. - ( More )

--------------------------------------------------------------
01/05/2009 - ABA BMX 2009 Great Northwest Nationals Flyer.







To View Full Size Flyer AD:
www.ababmx.com/member/3/images/nat_ads/northwest.pdf ( .PDF File )

--------------------------------------------------------------
10/23/2008 - ABA BMX 2009 National Scheduled Released
Also Note the 2009 Northwest Nationals in Redmond, Oregon
is NOT an ABA BMX Pro Series event. It is just a basic event.



_______________________________________________________________



**** 2008 ABA Great Northwest Nationals News ****


ABA BMX Great Northwest Nationals
April 04th - 06th , 2008 in Redmond, Oregon
At the Deschutes County Expo Center (Indoor)

2008 ABA BMX Great Northwest Nationals - ( Results! ) Redmond, Oregon.

04/06/2008 - ABA Great Northwest National #2 Rider Results
04/05/2008 - ABA Great Northwest National #1 Rider Results
04/05/2008 - ABA Great Northwest Nationals Pre-race Results
--------------------------------------------------------------
04/10/2008 -
Nanaimo BMX Reports Northwest Nationals

--------------------------------------------------------------
04/09/2008 -




Napa Valley BMX Reports Northwest Nationals



--------------------------------------------------------------
04/09/2008 -


Gene`s BMX Questions ABA And NBL Events; Quote.
I still don`t get one big thing; Why is it that the ABA and
the NBL always but heads with doing BMX events.

--------------------------------------------------------------
04/08/2008 -

www.fastjayne.com Fast Jayne Photography has photos, SEE:
Photos - 2008 BMX Great Northwest Nationals Redmond, Or.

--------------------------------------------------------------
04/07/2008 -




Report ABA BMX Great Northwest Nationals



--------------------------------------------------------------


YouTube Videos - ABA BMX Great Northwest Nationals Redmond, Oregon.

YouTube Vid - 14 Seconds Of Fame Great Northwest Nationals
YouTube Vid - ABA Oregon 11X - by exc1111

YouTube Vids - Playlist, ABA BMX Great Northwest Nationals
CC - www.youtube.com/user/ftwrthtx

YouTube Vid - 2008 Great Northwest Nationals | 15 X semi
YouTube Vid - 2008 Great Northwest Nationals | 16 X round?
YouTube Vid - 2008 Great Northwest Nationals | 51-55 Cruiser Final
YouTube Vid - 2008 Great Northwest Nationals | 41-45 Cruiser Final
YouTube Vid - 2008 Great Northwest Nationals | 46-50 Cruiser Final
YouTube Vid - 2008 Great Northwest Nationals | 36-40 Cruiser Final
YouTube Vid - 2008 Great Northwest Nationals | 31-35 Cruiser Final
YouTube Vid - 2008 Great Northwest Nationals | 26-30 Cruiser Final
YouTube Vid - 2008 Great Northwest Nationals | 17-20 Cruiser Final
YouTube Vid - 2008 Great Northwest Nationals | 15 Cruiser Final
YouTube Vid - 2008 Great Northwest Nationals | 14 Cruiser Final
YouTube Vid - 2008 Great Northwest Nationals | 12 Cruiser Final
YouTube Vid - 2008 Great Northwest Nationals | 16 Cruiser Final
CC - www.youtube.com/user/grager

YouTube Vid - Gibb Winning 36 Int. At GNW National 2008
YouTube Vid - Great Northwest Nationals Redmond Oregon

--------------------------------------------------------------
04/07/2008 -






Northwest Nationals: Great Job Riders! Austyn, Breezy,Savannah, Sam,
Shane, Terry,Tim and Tyler attended the Northwest nationals in Oregon
this weekend. You guys should be very proud of yourselves, everyone rode
hard and gave 110%. Not bad for the first national we have attended and
not to mention this was the first time back on your bikes racing this year.
It was also great to see the Walkers (our Oregon riders) again.






The 2008 Great North West Nationals in Redmond, Oregon
A good turn out of Diablos riders for this Event - competition
was very stiff, as many of our Expert riders faced a weekend of
4 & 5 Racks of racers all looking to make it into the Main Event.






Looks like Team Bust Out BMX, Coeur D'Alene ID had fun in Oregon.
They have quite a big collection of trophies from the Nationals.

--------------------------------------------------------------
04/06/2008 -







A good hand full of Photos of the ABA BMX Great Northwest Nationals.
http://albrightphoto.smugmug.com/gallery/4667397_Tmia3#275745136







It looks like some Old-School Sidehack BMX racing took part at the
2008 ABA BMX Great Northwest Nationals in Redmond, Oregon.

--------------------------------------------------------------
04/05/2008 - KTVZ.com News Video Report:







BMX Northwest Nationals Hits Redmond ( ktvz.com ) Reports.
More than 1,100 competitors from 25 states hit the dirt track at
Redmond's Hooker Creek Events Center for ABA BMX Great
Northwest Nationals, NewsChannel 21's Jim Murray reports.
Click Here! For Streaming News Video -- KTVZ_20080405.wmv

--------------------------------------------------------------
04/05/2008 -







Photo - Steven Creighton, top, dodges a fallen rider while racing
Saturday at the BMX Great Northwest Nationals held at the
Deschutes County Fair & Expo Center in Redmond, Oregon.

--------------------------------------------------------------
04/05/2008 -







Photo - Professional BMX racer Adam Treadwell, middle, of Salem, Or,
chases Joshua Oie, of Manteca, Calif., on Friday night into the first corner
of the track during a race at the Deschutes County Fair & Expo Center in
Redmond Oregon in the 2008 ABA BMX Great Northwest Nationals.....

--------------------------------------------------------------
04/05/2008 -- Keith Bleyer Races A Six Year Old
KOHD ABC News Sports, Keith Bleyer raced a six-year-old
stud, Cody Redmond, at the ABA BMX Northwest Nationals.




( Video Is 404ed )



--------------------------------------------------------------
04/05/2008 - Time To Drop The Gate In Redmond Oregon
National BMX Event Set To Run In Redmond Friday Through Sunday
John David calls 2008 an odd year for BMX racing. The best riders are
currently vying to qualify for the Beijing Games, where BMX (bicycle
motocross) will make its Olympic debut in August. Its a unknown
territory for the sport. - ( MORE )

--------------------------------------------------------------
04/02/2008 -







Photo - ABA BMX Great Northwest Nationals BMX Track Being
Made At the Deschutes County Expo Center In The Hooker Creek
Event Center Arena in Redmond, Oregon

--------------------------------------------------------------
03/30/2008 -

A 2008 BMX Track Of Waste. Northwest Nationals Commentary Quote.

--------------------------------------------------------------
03/28/2008 -
Photo - A cool gif banner ( Click For Photo Banner )
ABA BMX Great Northwest Nationals Free Admission
Deschutes County Expo Center April 4th - 6th 2008

--------------------------------------------------------------
03/24/2008 - BMX HEX Adds More To Northwest Nationals

--------------------------------------------------------------
03/05/2008 - ABA BMX News
ABA GREAT NORTHWEST NATIONALS April 4-6/2008
ABA Canadian National Series Awards Ceremony. ( More )

--------------------------------------------------------------
10/18/2007 - ( ABA BMX PR )
Redmond To Host ABA BMX Great Northwest Nationals Championship Race

--------------------------------------------------------------
10/16/2007 - Redmond To Host ABA BMX Great Northwest Nationals

--------------------------------------------------------------
10/10/2007 - 2008 ABA BMX National Series Schedule
Also Note the 2008 Northwest Nationals in Redmond, Oregon
is NOT an ABA BMX Pro Series event. It is just a basic event.
Gene`s BMX Forums News PR`s ( Wa - 08 GNWN )



_______________________________________________________________
_______________________________________________________________


**** 2007 Pasco ABA Great Northwest Nationals Heading ****


The 2007 ABA BMX Great Northwest Nationals
March 09th - 11th , 2007 - Pasco, Washington
At the Trac Arena ( Indoor ) Schedule of Events (B)
*Presign* For The ABA BMX Great NW Nationals.

( 2007 ABA BMX Great Northwest Nationals Flyer.jpg )

Welcome Everyone To The Evergreen State Of Washington U.S.A. - Pasco
The 2007 ABA Great Northwest Nationals marks its 6th year in Pasco Wa.
Race against the best or just check out what the national BMX level is all about.
The Great Northwest Nationals is a great way to start off the 2007 BMX season.
( See News PRESS RELEASES on down below for all the reports, photos and more )






( A View Of Pasco Wa Indoor BMX Track Photo by Jerry Landrum - BMX Mania.com )

Directions:
The TRAC complex is west of downtown Pasco. Access is easy.
Two interstate highways and one state route lead travelers directly to TRAC.
Travelers coming east or west will take interstate 182 (including I 82 from Seattle).
North and Southbound travelers will use U.S. 395 to Interstate 182.
All vehicles take Exit 9 (Road 68) from Interstate 182;
then north from the off-ramp to "Burden Blvd."
Interstate 182 runs parallel to TRAC and offers quick freeway access.
Trac Arena Address is 6600 Burden Blvd.

Airline Reservations - 1-800-274-4567 & Hotel Reservations - 1-253-537-7365
http://www.bikesfly.com / Pasco Wa. Area Lodging Map / Tri-Cities Visitor Bureau
City Of Pasco / Pasco Chamber of Commerce / Tri-Cities Airport / Franklin County Wa.
Tri-City Herald - News

The ABA would like to thank all the great sponsors. Without all their help, the
ABA couldn`t make the 2007 Great Northwest Nationals such a huge success.






_______________________________________________________________
_______________________________________________________________


**** 2007 ABA Great Northwest Nationals News ****


ABA BMX Great Northwest Nationals
March 09th - 11th , 2007 in Pasco, Washington At the Trac Arena (Indoor)
( 2007 ABA BMX Great Northwest Nationals Flyer.jpg )


2007 ABA BMX Great Northwest Nationals - ( Results! ) Pasco, Washington.

03/11/2007 - Pasco Great Northwest National #2 Rider Results
03/10/2007 - Pasco Great Northwest National #1 Rider Results
03/09/2007 - Pasco Great Northwest Nationals Pre-race Results
--------------------------------------------------------------
04/01/2007

Some Pasco Photo Shots found at: www.robertkwaksistala.piczo.com
( http://pic4.piczo.com/robertkwaksistala/?g=34133557&cr=4 )

--------------------------------------------------------------
03/30/2007
ABA BMX Photos 2007 Great Northwest Nationals Pasco, WA
http://www.ababmxphotos.com/gallery/2644205 - Pay BMX Photos.
- Note - The Photos are wartermarked and makes it hard to view them.
BMX racing is all about the money' said American Bicycle Association.

--------------------------------------------------------------
03/30/2007
Duo Dominates A Pros At Northwest Nationals - ( Langley BMX )

--------------------------------------------------------------
03/15/2007
2007 ABA BMX Fall Nationals In Monroe Wa?
( Update - No Go, It Is Not Happing )

--------------------------------------------------------------
03/15/2007
Staats Challenge Northwest National Race Report.

--------------------------------------------------------------
03/14/2007
Pasco Nationals Weekend Feedback - ( WaBMXnews )

--------------------------------------------------------------
03/12/2007


YouTube Videos At The Great Northwest National 2007.
* www.youtube.com/watch?v=RnS2pd-9l1E - by flatty206
* www.youtube.com/watch?v=4ZOOYbgmI3I - by MrGreenJeansCda

--------------------------------------------------------------
03/12/2007
Team Bob Reports From The Great Northwest Nationals







Pasco Nationals - GREAT JOB RIDERS at Great Northwest nationals.
We had 18 riders and team took 2nd and 3rd on Friday @ the pre-race.
We all had a great time. Its a lot of fun to see everyone come together and
support each other. Congrats to Spencer turning Intermediate! Great Job
Holly with your new clipshoes. A lot of positive attitudes and FUN!!!
THANKS RIDERS FOR A GREAT WEEKEND!!!

--------------------------------------------------------------
03/12/2007
Intense/Phantom/On-Trac Great Northwest National Race Report

--------------------------------------------------------------
03/12/2007







ABA NW Nationals Pasco - Utah Rider Results! - 404ed.

--------------------------------------------------------------
03/11/2007

Some Photos can be found at: Tracy Stephen`s Pitchers
http://www.tracystephensphoto.com







This web site loads slow and is locked down to members only,
nothing like jumping hoops to see photos from Pasco. Also
note its hard to see the photos due to all the watermark tags.

--------------------------------------------------------------
03/11/2007
Team Bustout of Coeur D'Alene, Idaho
takes home some Washington state brass.







--------------------------------------------------------------
03/11/2007


Gene`s BMX Report - 2007 Northwest Nationals Pasco, Wa.
We did not go to Pasco this year for a number of reasons. One,
the pocket book is low of cash, that keeps us from doing much.
And Two, Due to lack of information by the ABA BMX it realy
makes you think twice about going to the Pasco event.

Alot of people looked to Gene`s BMX with alot of questions about
the 2007 Northwest Nationals. Alot of the questions did not get any
answers due to the lack of event information by the ABA BMX. We
do hope that the people that did go to the Pasco event had lots of fun.
Gene`s BMX is sorry that we could not be at this BMX event this year.
Maybe others will be nice and share some photos and reports with us.

Gene`s BMX hopes that we can go to the Pasco event next year 08.
Till then, Keep the rubber side down and ride that BMX bike hard.

ACC - Pacific Northwest BMX Forums
BMX Washington State | Pasco Great Northwest Nationals Update

--------------------------------------------------------------
03/02/2007

The Trac Arena web site now shows the ABA BMX event listed.
[ ABA/BMX Mar 9,10, 2007 Contact: Clayton John 480-961-1903
Description: Please contact the promoter for further information ]

But still nothing said about "Admission Fees$", - Hmmmm
Like said below on last post "Be Prepared " thats the BoyScout
motto, slogan: - Take a few extra bucks to the Pasco bmx event
Just incase - Better to be safe than unsafe and sorry...................

ACC - Pacific Northwest BMX Forums
BMX Washington State | Pasco Great Northwest Nationals Update

--------------------------------------------------------------
02/26/2007

As said in last post,
Still no word about if there is a "Admission Fee$" for the public at
the Trac Arena. Alot of people are asking questions about if there
is or is not? Gene`s BMX has sent a few e-mails and phone calls
to the ABA BMX and the Trac Arena since Nov 2006 but still NO
reply e-mails or return phone calls back letting us know anything.
If anyone knows anything about "Admission Fee$", please let us know.

Im going to "GUESS" that there is no fee :
I hate to be giving out mis-info to people
as it gets alot of people upset.

So Im going to say, to be safe, "Be Prepared " thats the BoyScout
motto, slogan: - Take a few extra bucks to the Pasco bmx event
Just incase - Better to be safe than unsafe and sorry...................

The Trac Arena web site shows March 9th - 11th 2007
that the Tri-Cities Antique Show will be at the Trac Arena.
The Antique Show at the Trac Arena online flyer:
$6.00 Adults 9 & up FREE for children 8 & under
Admission is good for all 3 days | FREE Parking

But as of this post, The Trac Arena web site does NOT show
or list anything about the 2007 ABA Great Northwest Nationals.
It makes you wonder whats up here since the Trac Arena don`t
even know or list anything about the ABA BMX event. Hmmm!

ACC - Pacific Northwest BMX Forums
BMX Washington State | Pasco Great Northwest Nationals Update

--------------------------------------------------------------
02/05/2007

Still no word about if there is a "Admission Fee$" for the public at
the Trac Arena. Alot of people are asking questions about if there
is or is not? Gene`s BMX has sent a few e-mails and phone calls
to the ABA BMX and the Trac Arena since Nov 2006 but still NO
reply e-mails or return phone calls back letting us know anything.
If anyone knows anything about "Admission Fee$", please let us know.

Some Chit Chat Talk In The BMX GrapeVine:
A few people have quoted that since year 2007 is "NOT" a Pro Race Event
at Pasco, That they are thinking of not going to the event becouse of this.
Some are saying: "Why go if you can`t meet a Pro" and some people have
mixed feelings on rather to go or not to go. - Its a decision maker for you.

In some other news that buts in to the Pasco Great Northwest Nationals event,
The Seattle International Bicycle Expo in Seattle, Wa March 10th - 11th, 2007
at the Warren G. Magnuson Park, this is a complete celebration of Bicycling -
with presentations from all aspects of the bicycling sport and the bike Industry.

With the Schedules of the two big bicycling events in Washington state, The NW,
landing on the same weekend, - It is a big decision maker on what event to go to.
Are we feeling like Harry Houdini? do you think you can be in two places at once?

ACC - Pacific Northwest BMX Forums
BMX Washington State | Pasco Great Northwest Nationals Update

--------------------------------------------------------------
10/07/2006

Re: 2007 ABA Great Northwest Nationals in Pasco, Washington
set for March 09th - 11th , 2007 at the Trac Arena (Indoor)

A few emails asking Gene`s BMX if there is a "Admission Fee$" for
the public since the Trac Arena now has a new name, its called the
( Trac Center ) and alot has changed over the last year. As of this
date, nothing is said via the Trac Center web site about the event.

So does anyone out there know the answer to this one,
Is there an Admission Fee$ just to go watch the BMX event?
Also, NO Lumber Jack Nationals listed on the 2007 ABA Schedule?
Please give Gene`s BMX a email and let us know, if you know.

--------------------------------------------------------------
09/28/2006

The ABA BMX Announced Its Official 2007 National Schedule:
http://www.ababmx.com/index.php?page=default/newsview&newsid=315



_______________________________________________________________



**** 2006 ABA Great Northwest Nationals News ****


ABA BMX Great Northwest Nationals
March 17th - 19th , 2006 in Pasco, Washington At the Trac Arena (Indoor)
ALSO an ABA 2006 LumberJack Nationals June 23-25, 2006 in Eugene, Oregon

( 2006 ABA BMX Great Northwest Nationals Flyer.jpg )


2006 ABA BMX Great Northwest Nationals - ( Results! ) Pasco, Washington.

--------------------------------------------------------------


The Lumberjack Nationals in Eugene, Oregon June 23rd - 25th 2006 at the
Emerald Valley BMX Track. Lumberjack Nationals ( BMX Race Results )

--------------------------------------------------------------

Some Videos of the ABA BMX Great Northwest Nationals
in Pasco, Washington and some other videos from the past few year.
BMX Videos Web List - http://www.genesbmx.com/videos-bmx.html

--------------------------------------------------------------
In The News Wire:

BMX Waste? ABA Nationals & Recreational BMX - Commentary
( National BMX Tracks A Waste - "Leave it for recreational use". )

07 - 03/29/2006 - BMX Hex's Awesome Pasco Weekend
06 - 03/25/2006 - Stop #4 on ABA BMX PRO SERIES- Great Northwest Nationals
05 - 03/25/2006 - Redline AMs Score Factory Win & Podium Sweep On Hometurf
04 - 03/25/2006 - FMF BMX Team Report Pasco Wa
03 - 03/25/2006 - Formula's Donny Robinson Takes Over ABA AA Pro Lead
02 - 03/24/2006 - JoeyBradford.com Off To Great Start
01 - 03/24/2006 - FLY Jittery Joes Factoryteam2racing.com PascoWa Race Report

--------------------------------------------------------------
03/22/2006







Some riders from Treasure Valley BMX out of Boise Idaho, was in the house
at Pasco. They had someone shoot a hand full of Photos so check them out....







--------------------------------------------------------------
03/21/2006


They have posted up a BIG hand full of cool photos from the
ABA Great Northwest Nationals in Pasco, Washington Check them out!







--------------------------------------------------------------
03/21/2006
*** Mongoose Bikes At The ABA BMX Great Northwest Nationals ***







Big Daddy Rupe showed up in Pasco, WA this past weekend
for the ABA Great Northwest Nationals with hopes of starting
a win streak. After winning the last event in Guthrie, Oklahoma,
this was Erics chance to keep the ball rolling.

On Saturday he rode strong, consistent and smart as he
went 1-3-2 in the three mains to take the overall win.
That made it two events in a row. ( More )

--------------------------------------------------------------
03/20/2006
*** GT Bicycles At The ABA BMX Great Northwest Nationals ***







Pasco, Washington --
Randy Stumpfhauser was the lone GT rider in attendance, but
he sure had a standout weekend. Here is how Randy finished up:
Randy was coming off a strong result from the last ABA National,
where he placed 1st and 2nd in AA Pro. Randy had missed first
two rounds of the ABA Pro series due to a hand injury, but to
watch him race in Pasco you would never known he missed a beat
of his training or riding. On Saturday, Stumpy was one of the
standout pros in attendance and once the main events started,
he really shined. ( More )

--------------------------------------------------------------
03/19/2006
Double A Marketing Report: Northwest Nationals Pasco







A short and simple track made for some super horse power
type racing from the Pros, with some of the fastest lap times
in ABA National history. With just over 200 moto's the weather
outside was just a bit nippy over the weekend, but the enclosed
arena made for some perfect racing conditions.

13 AA Pros made the trip to Pasco, for a light Pro turnout,
but the riders who were there were some of today's fastest
riders. Randy Stumpfhauser was the lone Double A Marketing
rider in attendance, but he sure had a stand out weekend. ( More )







ACC - www.bmxpros.com/aapasco06.htm

--------------------------------------------------------------
03/18/2006
Gene`s BMX Photos & Report - Northwest Nationals Pasco, Wa







Photos - ABA BMX 2006 Great Northwest Nationals Pasco, Wa.
The Photos Listed Hosted Via On Gene`s BMX FaceBook, Open Source.

( Click on Photo or URL" to open a Directory of Photos )
Photos by Gene`s BMX on 03/18/2006 at the Northwest Nationals.
Oh - Just incase you did not know about it out, Gene`s BMX did
upgrade on cameras to the better. Photos shot at Pasco this
year - using a Kodak Easyshare DX6490 Zoom Digital Camera.
Cool hay? - Hope you all like the photos........

Gene`s BMX took a trip to the Northwest Nationals this year of 2006
The drive was fun from Wenatchee to Pasco, It was nice and sunny.
I hope eveyone elses travle trips to and from Pasco was safe aswell.

The Pasco track this year 2006 was backwards from what has been seen in
the past few years at Pasco. For some reason 2006 was the year for some
wipe outs at Pasco. No ER reports herd of or seen or reported but alot of
slick turns making for a few good spills. MR Greg Gamble an ABA BMX
track official, got a good work out trying to keep the bmx track smooth
after all the spills.

As always - it was way cool to see all of the BMX Pros like
Bubba Harris, Eric Rupe, Randy Stumpfhauser, Nate Berkheimer.
and all of the cool action they do, WOW! Also it is always nice
to see all of the other bmx riders from all over like Bryan Gamble
and lots more show off there bmx action. - Cool Job everyone.

No Schwinn this year at Pasco :( boo hoo.....
It was sad not seeing any bmx riders for the Schwinn team this year.
Now that I think about, Schwinn don`t even have a BMX team for 2006.

It was nice to see some of the people I knew in Pasco, some new faces
and some old faces. There was alot of people I met, the name list is
so long, So I dont miss anyones name, - you all know who you where,
It was nice to meet all of you at the Northwest Nationals this year.

The 2006 ABA BMX Great Northwest Nationals In Pasco Washington
was a big success. I hope we can do it the same next year in 2007.
Till then, Keep the rubber side down and ride that BMX bike hard.

PS -
A quick drive by at Moses Lake BMX on the way home from Pasco
to see how things are going with it all. Here have a look - new bmx gate
http://img6.imageshack.us/img6/7759/gate0003.jpg
http://img153.imageshack.us/img153/155/gate0004ja3.jpg
- WOW! Moses Lake BMX Opening race is April 7th - 9th 2006

PING - Todd and Ryan, Sorry I would not give up my music CD,
you all asked about 2 music cuts while in Pasco, I told you that
I would post it up, So here you go: -- Enjoy! MP3 Music Files =
Save Your Triple Trouble Edit | AC+DC Thunderstruck Remix
See: BMX FAQ [-028-] BMXers Music MP3`s List & Information

--------------------------------------------------------------
03/17/2006

GNW Nationals Report By Monty C.
Day 1, 102 motos, smooth track but comments on how short it seems.
9 riders in 36-40 cruiser, Carson Johnson gets the win with Pliska in
the 2 and i get 4th. not to bad for me. 28 and over expert is total points
and i get 1st!!! yea for me. 5 Vintage riders in attendance so i will try a
team sheet tomorrow Scott. Will try to do updates during the day tomorrow.

--------------------------------------------------------------







ABA BMX Great Northwest Nationals Pasco, Wa. March 18th - 19th, 2006.
Streaming ( Closed ) Click Here! To Listen To The Live Web Broadcast.
Lots of BMX action going on, Starts at 11am on Saturday 8am on Sunday.

--------------------------------------------------------------
03/15/2006

Pasco, Washington (ABA BMX News)
2005 Canadian National and NAG Awards
Ceremony at the Great Northwest Nationals!

The ABA will be hosting the 2005 Canadian National and NAG
Awards Ceremony March 18th during the Saturday Practice of
the Great Northwest Nationals in Pasco, WA. Riders will receive
their Canadian National and NAG plates, a photo in the BMXer
along with recognition for their efforts in 2005.

The awards ceremony will be held according to the following schedule:

Time Classes
8:05am 14 & Over NAG-Boys, Girls, Cruiser & Girls Cruiser
8:45am 13 & Under NAG-Boys, Girls, Cruiser & Girls Cruiser
9:30am Canadian A Pros
10:05am Overall National Boys, Girls, Cruiser & Girls Cruiser
10:25am Teams (Trophy & Bike Shop)

CC - ABA BMX, http://www.ababmx.com

--------------------------------------------------------------
03/03/2006

There is a word in the grape vine that Team Aggro Bikes ( west coast )
will be in Pasco 2006. So look out for some of them Aggro BMX Crazys
to be in Pasco, They are a tuff team. Also check out www.aggrobikes.com
for some cool BMX bike parts online.

--------------------------------------------------------------
02/21/2006




Double A Marketing Pros are Scheduled to be at:
March 17-19 Great NW Nationals (Indoor) Pasco, WA



--------------------------------------------------------------
02/21/2006




Look for Randy Stumpfhauser and Joey Bradford and GT Bicycles
at the ABA BMX National event in Pasco, WA on March 18-19, 2006.



--------------------------------------------------------------
02/20/2006




Look for Mongoose and Eric Rupe at the ABA National event
in Pasco, WA on March 18-19, 2006. ( The Big Daddy Rupe )



--------------------------------------------------------------
02/03/2006
*** Factory Team SINZ Wins Washington State Race ***







While many teams are focused only to winning factory team competitions
at the Nationals, Team SINZ isnt afraid to go to the local and state
events not only to race, but to have fun and in the process win a few
team titles.

Team SINZ was put together for the fun of the sport, but now it seems we
have awoke some silent giants, as the team keeps turning out 1st place
finishes and on this weekend a win in the Factory Team Competition.

I think its a combination of the family atmosphere, no pressure race
situation, and great parts and bikes that have made Team SINZ a force
to be reckoned with at the races. noted by Team Manager Steve Fritz.

Patrick Underwood also stated We really have motivated the kids with
this great opportunity to become a member of the SINZ factory team. We
want to say thanks to SINZ for the chance and let them know there are
plenty more wins to come along with this one.

Look for the team to be ready for another win and in full force at the
upcoming ABA Great North West Nationals in Pasco, Washington in
early March.

For more information on SINZ products, please visit www.SINZ-racing.com

CC - Thanks to BMX Mania.com for reporting this BMX news.



_______________________________________________________________



**** 2005 ABA Great Northwest Nationals News ****

ABA BMX Great Northwest Nationals
March 18th - 20th , 2005 in Pasco, Washington At the Trac Arena (Indoor)

--------------------------------------------------------------
The ABA has Posted the OFFICIAL "RESULTS"
from the 2005 ABA Great Northwest Nationals


03/21/2005
( Great Northwest National March 18 - 20 Pasco, WA Trac Arena (indoor)
Results: Pre-race Results / National #1 Rider Results / National #2 Riders
www.ababmx.com/index.php?page=default/results nationals

Also Photomatic posted up Photos from Pacso Wa.

--------------------------------------------------------------
04/01/2005
Mongoose Bicycles ABA BMX Pasco Wa Race Report







The weekend of March 19th & 20th was the ABA Pasco Washington
National, where Joey Bradford, Mongoose's amateur BMX Racer
was scheduled to race.

A short indoor track that is becoming more
and more popular each year and this year didnt disappoint with just under
200 motos. The 15 expert class was one of the largest with 32 riders on
Saturday and 29 on Sunday. Joey's weekend started off a little rough when
he noticed that his front shocks on his MTB weren't holding air just before
crusier practice. This made it impossible for Joey to ride, so unfortunately
he had to pull out of crusier for the weekend and decided just to race class
on Saturday, class and open on Sunday.

Saturday went extremely well; he dominated his class in every
round and took an easy win in the main on his Mongoose / Hyundai.

Sunday started out much like Saturday breezing through the rounds when
some hard racing luck hit. During the semi in class, the plastic platform
around the pedal broke during the race causing him to unclip and race with
a bad pedal, but still got back up to 4th only to get moved back to 5th in
the last turn. In the main event in Open, the repair job didn't hold up and
limped the bike to the finish line.

Joey was disappointed on Sunday, but still got his 3rd big rider count
main event win for the young season on his quest for Amateur number 1.
With a new set of pedals, he is looking forward to this weekend's NBL
National in Orlando and defending his National Championship.

CC - http://www.mongoose.com/news/news_detail.php?id=185

--------------------------------------------------------------
04/01/2005
News In And About

( 1 ) - FMF Factory at Great Northwest National

--------------------------------------------------------------
03/31/2005
News In And About

( 1 ) - Intense/Challenge.....Flyin' In Pasco!
( 2 ) - Avent/Bombshell, Awesome Trips To Pasco & Reedley!

--------------------------------------------------------------
03/26/2005
Team Linder/Staats ABA Great Northwest National Report







TEAM LINDER/STAATS scores a 2nd PLACE FINISH
at THE GREAT NORTHWEST NATIONALS!
(Phantom-On Trac squeaked the win by only 2 points!)
Then the team backed it up with a 4th on Sunday

Linder riders made a strong statement this weekend, proving that they are
contenders for that TOP Factory spot. With 19 riders competing in over 30
classes each day throughout the weekend, this was the team to beat! And
with the support of Moms, Dads, Grandparents and friends, the Linder/Staats
cheering section got their recognition too! It was definately a great weekend
of racing.

--------------------------------------------------------------
03/25/2005
Photos Pasco ABA National 2005 by: bikemstr

Pictures From ABAs Great Northwest Nationals In Pasco
* http://sports.webshots.com/album/305056750uopBOr

--------------------------------------------------------------
03/25/2005
Joey The Bomb ABA Great Northwest National Report


Joey "The Bomb" Berthiaume - Age/Class: 16 X
Hometown: East Bethel, Minnesota
Joey pulled off the double win in 15-16
open and 16 Expert in day #1 at Pasco, Wa.







Check out Joey`s "The Bomb" Videos of his awesome ridding at the
ABA Great Northwest Nationals Pasco, Wa March 19 - 20, 2005
~ Videos, click on the link, surf down to date: videos approximately
3-4 MB ( http://www.joeythebomb.com/webpages/videos.htm )
Saturday - Open Semi, Class Semi, Open Main, Class Main
Sunday - Open Semi, Class Semi, Open Main, Class Main

--------------------------------------------------------------
03/22/2005
Redline Bicycles ABA Great Northwest National Report Pasco, WA.







You want to know what the talk was about at the Great Northwest Nationals?
We'll tell you ... Bubba Harris holding off Prokop to win AA-pro both days.
Bubba Harris doing backflips on the second double, each day. And the majority
of the AA's sitting this race out to have a backyard BBQ BMX event.

While many pros opted to chase Stumpy 'round his backyard for a chance
at $1,500 -- Bubba took the $1,000 wins both days, and put on a show
in front of thousands of racers and spectators. With an autograph line
reaching down the bleachers and down the aisle, we suppose it's our
Team riders' dedication such as this to national racing that helps make
Redline the No.1 bike in BMX racing.







With two more wins to his already huge Pro points lead,
Harris has his sights set on breaking the Jackal's 24-win record.

--------------------------------------------------------------
03/22/2005
North West BMX - ABA BMX Great Northwest National Report







Those of you who were planning for Pasco and decided not to go
really missed a great National. A lot of people were scared of
snow but the weather was beautifull the racing was good and
those who did go I never heard a complaint except for bad food
service and terrible coffee. The track was quite smooth and a
pretty fair layout which made for some good racing.

--------------------------------------------------------------
03/21/2005
Walla Walla BMX ABA Great Northwest National Report




http://www.wallawallabmx.org



WOW!!! What an awesome weekend. 196 motos on Sat, 189 on Sun.
I think that is a Great Northwest National record at the TRAC facility.
A lot of Eastern Washington riders did very well. Some got their first
taste of National Level riding. But, everyone had a blast cheering for
each other, yelling ourselves hoarse. Thanks to the ABA for an efficient,
well run event. 2006 is only 51 weeks away!!!!

--------------------------------------------------------------
03/21/2005
Gobmx ABA Great Northwest National Photo Page + Report


They have posted some cool photos from the
Northwest National SO - stop by and check them out at -




Great NW National Photo's Pasco Washington - by gobmx.com
GoBMX has WAY over 700 Great photos for you to check out!



*** Pasco National Weekend Report ( WaBMXnews -'05 )
by Mike Raich.

Great Racing, lots of motos, sunshine, and the Arts and Crafts
Show was back... Moto count looked like 196 on Saturday and 189
on Sunday. Depending on who you talked with that was up from the
175 of last year, or down from the 205 of last year.... Ask the ABA
guys and they don't remember how many motos there was last year
any better then the rest of us, and if you ask two ABA guys, you get
two different answers, just like asking any two of the spectators or
riders who said they were there last year...

Stories off the track abound...
Vehicles breaking down on route to the nationals...

Locked out of your motel room, and having it rented to another family,
only to have that family come back to the desk and report that someone
left their stuff in the room... Another motel had the fire alarm go off for
over 30 minutes while the motel staff stared at each other in total
bewilderment, and not only the fire department roaming the building,
but a goodly share of the Richland police department was there also;
and no one could determine how to shut the fire alarm off...

Turned out it wasn't a bmx'er this time; it was a college baseball team
prank.... and then there was the motel that had a wedding and a band
set up poolside played into the wee hours of the morning keeping all
the folks in rooms facing the pool wide awake all night.....

Vendor row is getting bigger again, with more choices available,
and more stock available... A good thing.....

I hope everyone that attended the Nationals in Pasco had a
pleasant trip, won their classes and enjoyed the sunshine...

Some of the weekend's topics......
ABA track builder Billy Allen building the
new Columbia Basin track over the weekend...

AA pros choose to gather at Stumpy's house over the
weekend and skip Pasco, only five AA's made the AA gate...

Kent, Washington building a new "BMX" track...

Eric Meyer on his way to AA...

Columbia Basin and Yakima talking about
combining their SCR's into one weekend in July...

ABA's new membership cards don't read on the card readers in the
national trailer any better than they do on the local track's card readers.

2004 Canadian National Awards were awarded on Saturday morning...
Several people needed to repair vehicles along their way to Pasco...
Only one year left on the Pasco contract with ABA...

The " TRAC" Arena food concession continues to decline,
down a long way from the fresh burgers, and complete fast
food fair that was available at the first couple of Nationals
in Pasco, and did you notice the food handlers without gloves
scratching themselves in personal areas while serving the food,
what's that all about??? Or am I the only one that sees this stuff.

Great dirt at the Pasco arena always yields a good racing surface...

--------------------------------------------------------------
03/19-20/2005
ABA Pasco, WA Pro Results and Report Posted via BMX Mania.com






( Photos - ABA Great Northwest National Photos Page - archived )



~~ Sunday Results ~~
AA Pro -
1 Bubba Harris
2 Michal Prokop
3 Michael Hughes
4 Paul Lange
5 Trevor Fay

A Pro -
1 Eric Myer
2 Adam Treadwell
3 Scott Rodolf
4 Ken Cools
5 Patrick Lebel
6 Chris Schoonover
7 Jonathan Land
8 Jason Stevens

~~ Saturday Results ~~
AA Pro -
1 Bubba Harris
2 Paul Lange
3 Michal Prokop
4 Michael Hughes
5 Trevor Fay

A Pro -
1 Eric Myer
2 Adam Treadwell
3 Kyle Cushman
4 Eric Lebel
5 Tommy Bellew
6 Ken Cools
7 Chris Schoonover
8 Jason Stevens

--------------------------------------------------------------
03/19/2005
Gene`s BMX Photos & Report - Northwest Nationals Pasco, Wa








Photos - ABA BMX 2005 Great Northwest Nationals Pasco, Wa.
The Photos Listed Hosted Via On Gene`s BMX FaceBook, Open Source.

( Click on Photos or URL" to open a Directory of Photos )
Photos by Gene`s BMX on 03/19/2005 at the Northwest Nationals
in Pasco, Wa. I was using a HP photosmart 215 digital camera,
so some of the photos are not the best, Some blurr in the bulk
of them, but they do look a little bit better than last years pic`s
I guess I should think about upgrading to a better camera sometime.
but there is 192 photo shots for you to view or what ever. Enjoy!

Gene`s BMX took a trip to the Northwest Nationals this year of 2005
The drive was fun from Wenatchee to Pasco, It was nice, but going back
home, it was raining hard, but I made it home safe and in one pece......
I hope eveyone elses travle trips to and from Pasco was safe aswell.

It was nice to see some of the people I knew like,
Greg & Bryan Gamble, Danny Bushnell, Mike Raich, Mike Bull
and ahole lot of others, We could all talk bmx and coumpters
for ever. It was also nice to meet the guy that runs the big
BMX web site - BMX Mania.com - Mr. Jerry Landrum........
There also was alot of other people I met, the name list is so long,
So I don`t miss anyones name, - you all know who you where,
It was nice to meet all of you at the Northwest Nationals this year.

It was sad not seeing any bmx riders showing the Schwinn logo
this year at the 2005 ABA BMX Northwest Nationals in Pasco,
Washington. Gene`s BMX and alot of others was hopping to
see the Schwinn name at this event, but we did not, - Well -
I guess Nate Birkheimer had other agendas this week end.
He was not at the Northwest Nationals, But the ABA saved the
day by having a few and flying a few Schwinn logo Banners on
the side lines of the bmx race track. But its just not the same as
seeing that Schwinn logo on a bmx rider. Maybe next year, - ?

It looked that everyone was riding well and nice and had smiles
on there faces. A few tears at the finnish line of a lost moto or
two. But seemed the tears where dryed up with in a matter of time.
Some of the racing motos where hot racing and some where close.
A few falls from a few riders, but most got up and road the track to
the finnish line with the crowd chearing loud for the fallen riders.

The Northwest Nationals race in Pasco had some hot BMX Racing Action
for what I seen on Saturday, from all the PRO`s to the novice riders,
and to the track its self. "Everyone Did A Great Job!" - Well Done!

A Big Thumbs Up! to the ABA for making a nice track as they did.
The track was layed out well and the bmx racers raced it well.

The Great Northwest Nationals 2005 was a big bmx success and Fun!
I hope to see you all next year at the ABA Northwest Nationals in 2006

Geneb...Wenatchee,Washington-USA
All Things Northwest in BMX!
***** Gene`s BMX *****
http://www.genesbmx.com

--------------------------------------------------------------
*** Listen To The `05 ABA Great Northwest Nationals LIVE! ***

ABA BMX News ( Pasco, Washington ) -- 03/19/2005
Listen to the `05 ABA Great Northwest Nationals LIVE right now.
BMXers all over the world can tune into `05 ABA Nationals to hear
all of the action!!! ( Live Radio )

To listen to the broadcast, you must have Windows Media Player 9.

CC - ABA BMX, http://www.ababmx.com

--------------------------------------------------------------
03/15/2005
*** UFO BMX Abductions Continue ***




http://www.ufobikes.com



UFO is Moving Ahead with new frames and new riders,
the Abductions continue News Update from the UFO
Factory Team!

The abductions continue After signing A Pro Eric The Gangsta
Meyer and a strong showing in Oldsmar at the ABA Gator National,
Bret Christianson has just abducted two more BMX All Stars.

Former BMXHEX / Avent, 13 NAG Girl #2,
& National Girl Cruiser #3 Brittney Bates

Former Redline rider Tanner Cantwell,
8 year old currently ranked NAG #2

The UFO Factory Team place 3rd both days in Oldsmar
and is looking forward to the debut of the New Team RV
at The Great Northwest Nationals this weekend in Pasco, Washington.

For more info, please visit our web site at, http://www.ufobikes.com

--------------------------------------------------------------
03/11/2005
*** Canadian National And NAG Awards Ceremony Schedule ***

The ABA will be hosting a Canadian National and
NAG Awards Ceremony March 19th during the
Saturday Practice of the Great Northwest Nationals
in Pasco, WA. Riders will receive their Canadian
National and NAG plates along with recognition for
the efforts in 2004.

Schedule-Saturday, March 19th ( Time and Classes )

9:00-9:40am - 13 & Under NAG-Boys, Girls, Cruiser & Girls Cruiser
9:40-9:45am - Canadian A Pros
9:45-10:15am - 14 & Over NAG-Boys, Girls, Cruiser & Girls Cruiser
10:15-10:35am - Overall National Boys, Girls, Cruiser & Girls Cruiser

CC - ABA BMX, http://www.ababmx.com

--------------------------------------------------------------
03/04/2005
*** Canadian National And NAG Awards Ceremony
At The ABA BMX Great Northwest Nationals! ***

The ABA will be hosting a Canadian National and NAG Awards
Ceremony March 19th during the Saturday Practice of the Great
Northwest Nationals in Pasco, WA. Riders will receive their
Canadian National and NAG plates along with recognition for
the efforts in 2004. Please stay tuned for details.

CC - http://www.ababmx.com

--------------------------------------------------------------
02/09/2005
*** Hotel Info Great North West National In Pasco, WA. ***

ABA BMX --
We have some great hotel information for every
one going to the Great North West National.

Ameri Suites - Located on the arena property.
All rooms- $89.00 a night
Call toll free- 866-304-4100. Ask for the ABA BMX RATE .
Limited number of rooms availbale.

Red Lion Inn - Located 1/2 mile from the airport,
and 4 miles from the arena.
Double/Double rooms- $79.95
Call- 509-547-0701 . Ask for the ABA BMX RATE .

Sleep Inn - Located 2 miles from the arena.
Double/Double rooms- $70.00
Call- 509-545-9554 . Ask for the ABA BMX RATE.

We hope to see everyone at the Great North West Nationals.
If you never been to this event before, you won`t be disappointed.

The Facility is top notch and second to none.
We hope to see everybody there. Good luck at the races!
by Shannon Gillette

CC - ABA BMX, http://www.ababmx.com

--------------------------------------------------------------
01/08/2005
*** Pasco Nationals ( WaBMXnews ) ***

The area motels are reportedly heavily booked up and people
think the nationals will be the biggest ever at this site... Let's
hope so, however there is supposedly several other sports
holding tournaments in the Tri-Cities over the sameweekend,
plus there is a convention of some kind in one of the three cities
as well.... So, maybe the race will be what it normally is, just
with a tougher time getting accommodations.... See you all in
Pasco March 18-20...

--------------------------------------------------------------
12/21/2004
The Official Post on the ABA BMX web site of dates, sponsors,
and schedule of events. March 18th - 20th, 2005 Great Northwest
Nationals Pasco, WA Trac Arena ( indoor ) - Presign.

--------------------------------------------------------------
08/26/2004
*** Tidbits ( WaBMXnews ) ***

2005 Pasco Nationals....Plan for March 18-20 in Pasco...
TRAC ARENA will be changing their website, if they haven't already..

Pasco Nationals 2005
Latest Word comes from Steve Bailey, T.O. at Walla Walla....
Steve has been watching the TRAC ARENA calendar on line......
From: Steven Bailey - To: Mike Raich - Sent: Wednesday, August 25, 2004

I was just checking the TRAC facility calendar and they have the
National's as March 25-27. Checking the calendar the only options
for moving the dates would be March 18-20, or April 15-17.
The other dates are used up by events that need the dirt floor.
You can check it out, if you like at www.traconline.com
Talk to you soon, Steve Bailey

ADDED NOTE by Geneb,- Gene`s BMX
Looking at the TRAC facility in Pasco, at the calendar for 2005
it lists March 25th - 27th, 2005 for the ABA Great Northwest Nationals.
CC - http://www.traconline.com/cgi-bin/calendar.pl?year=2005&month=3
Please NOTE: Offical dates are March 18th - 20th, 2005 and is when
the ABA expects to race in Pasco. The TRAC website is in error,
and is supposed to be changed to reflect the March 18-20 dates.

--------------------------------------------------------------
07/03/2004
*** Rumor Control ( WaBMXnews - Mike Raich ) ***

People have been telling each other that the Pasco National race site,
"TRAC" arena has been lost to ABA; and therefore the winter national
held there will not be held in the future.... I don't know who starts these
rumors or why, but Pasco is happy with ABA, and ABA is very happy
with the Pasco arena... Racers have continually praised the facility as
a venue for the ABA... The National race dates for 2005 are tentatively
set for another March race in Pasco... As always at this time of year the
dates may move between two or more weekends, but that national is
planned and on the ABA national list for March '05...



_______________________________________________________________



**** 2004 ABA Great Northwest Nationals News ****

The 2004 ABA BMX Great Northwest Nationals
March 19th - 21th , 2004 in Pasco, Washington At the Trac Arena (Indoor)

*** The ABA Great Northwest Nationals Results ***

Pre-race Results March 19, 2004 -
http://www.ababmx.com/results_prerace.asp?RaceID=11507
National #1 Results March 20, 2004 -
http://www.ababmx.com/results_national1.asp?raceID=11507
National #2 Results March 21, 2004 -
http://www.ababmx.com/results_national2.asp?raceID=11507

Also all 3 dates CC by Gene`s BMX At:
ABA Great Northwest Nationals Race Results

The ABA broadcasted the 2004 ABA Great Northwest Nationals
with Live Internet coverage on a streaming audio from Pasco, WA
BMXers from all over the world tune in to this ABA Nationals event
and listend to a live broadcast over the Internet via the ABA website.
CC - ABA News, http://www.ababmx.com/article.asp?newsID=86

Source - ABA BMX Web Site http://www.ababmx.com

--------------------------------------------------------------
04/08/2004
Reno Photos.com Posts Photos of the 2004 Great Northwest Nationals
ABA BMX Racing Gallery Index Northwest Nationals - Pasco, WA
http://renophotos.ecolorplace.com/gallery/?cat=954 - archived.

--------------------------------------------------------------
03/29/2004
*** Pasco Feedback....Via WaBMXnews ( Mike Raich ) ***

So far, only one person I have heard of seems to have been happy
with the new national awards.... There were plenty of people that
thought they sucked big time and said so in many ways, some very
loud and profane, some less profane and just very loud...... Nearly
everyone thought the races ran well, and it was a good race....
Smaller than hoped for in moto count, but a good race....

March 28, 2004
After a week to think about it; people were still expressing their
distaste at the circle race night about the plaques awarded at the
Pasco Nationals. A few people thought it was neat, a very few people.

After a week, the following are a few of the comments about
plaques at Pasco: - if they (ABA) are going to give away those
cheap plaques, they should drop the entry fees to $5 a national
class because those plaques were less of an award than a single
point trophy... so no one liked the plaques? - plaques suck, but
if you're going to give them out, at least print them in multi-
colors, not just one cheap looking bad color on a piece of press
board combination...they sucked. Did you see those plaques in
Pasco? what happen to big national trophies.

Pasco was a lot of fun, and my kid did the best ever at a national,
and the only thing that would have made it better would have been
if he could have gotten one of those big trophies the ABA used to
give out...

My personal disappointment from Pasco......
The two restaurants I had found the first two years, that I liked,
were both closed......... I guess that says something about how I
evaluate restaurants....... Beware and Don't ever ask me, "Hey
Mike, where's a good place to eat?"......

--------------------------------------------------------------
03/25/2004
*** Redline`s Northwest Nationals Report ***

Club Redline - Issue #63 Issue #3 Of 04.
REDLINE's big gun -- BUBBA HARRIS, was on a roll this past
weekend in Pasco, WA. From the moment he first set eyes on
the track, he was lovin' it. In Pro Open motos, he was pulling
his patented moves in turn one, but was still having occasional
trouble with his starts. In a couple of races, Harris went from
dead last to second place in just two straightaways.
CC - http://www.redlinebicycles.com/club-redline/2004

--------------------------------------------------------------
03/22/2004 -
*** Northwest Nationals Press Note ***
BMX Mania has posted up some nice Results/Photos
and news clips about the ABA BMX Northwest Nationals.

~~ CC Indexed url`s by Gene`s BMX ~~
9 - * Clayborn`s Taylor Wells, Factory Team and New Chromoly Race Frame
8 - * Actory Avent / Bombshell Riders Heat Up Northwest Nationals
7 - * Sharp BMX Industries - Amanda Humphrey / NW Nats/Pasco Report
6 - * FLY Racing Congratulates Paulie Lange
5 - * ABA Northwest Nationals Good For Northwest/Supercross
4 - * ABA Great Northwest National Story Pasco, WA
3 - * Reno Photos Factory Team making waves on the National Scene
2 - * Rybolt Continues Winning Ways In PASCO
1 - * JBL Takes On The ABA Great Northwest Nationals
( Photos/ Storys by gOrk/Redline BMX )

Check it all out, at http://www.bmxmania.com
BMX Mania Internet Coverage For all the BMX News & Rumors

--------------------------------------------------------------
03/22/2004
*** Northwest BMX Great Northwest Nationals Report ***







The Great Northwest Nationals went off pretty well for the team this year,
with almost all riders making at least one main for the weekend, many riders
making all of their mains. The race of the weekend goes to Nate Kirkpatrick,
this kid never comes out to the track hardly ever practices, and on sunday
came out of no where to rock his 15x class. CC - www.northwestbmx.com/news

--------------------------------------------------------------
03/22/2004
*** Walla Walla BMX Great Northwest Nationals Report ***

The weekend was phenomenal, fun and just a blast. If you didn't go,
you lost out because there was so much cheering and yelling and
camaraderie in the stands it was not to be missed. I might be off on
the moto counts a bit but I think they were: Friday 89 Saturday 171
and Sunday 164. CC - http://www.wallawallabmx.org

--------------------------------------------------------------
03/21/2004
*** Team Mongoose Race Report ABA Great Northwest National ***







~Rupe shows the boys how to do it.
Eric Rupe: Saturday :A-Pro: 6th Pro Open :8th Sunday :A Pro: 2nd

Big Daddy Eric Rupe came to the Great Northwest Nationals
to do battle with the youngsters of the pro ranks, the A-Pros.
Saturday started off pretty well, as he finished second in the
first of three main events. The unfortunate results came in the
second and third mains, where he tangled both times out of the
gate with the riders next to him. He found himself having to
come from dead last, trying to work his way forward. With the
super tight track, he couldnt make up much ground. He ended
the day in the number six position overall.

Sunday would turn out much better, as he won the first main from
wire to wire. He finished second place in the second main and third
place in the third main to earn the number two spot overall for the
day. Not bad for a guy that is more than twenty years older than all
but one other rider in the main event.

The Hyundai/Mongoose BMX race team is proudly sponsored by Hyundai
and proudly drives the 2004 Hyundai Santa Fe. Other BMX team sponsors
include Shimano, Sun Ringle, OGIO, Tioga, and ONeal.
CC - http://www.mongoose.com/news/news_detail.php?id=99

--------------------------------------------------------------
03/21/2004
*** Hyundai/GT Team ABA Great Northwest Nationals Pasco, WA ***







Stumpy stands on the Podium again
Hyundai/GT Team AA Pro, Randy Stumpfhauser was once again
ripping up the AA Pro class, this time with a 2nd and 3rd.

Saturday : AA-Pro: 3rd Pro Open : 4th
Sunday : AA Pro: 2 nd Pro Open: 3rd

Randy Stumpfhauser came to the ABA Great Northwest Nationals to
try and improve his already impressive 2004 national AA Pro points.

Saturday started off pretty well, as he finished first place in the first
of three main events. In the second and third mains, his starts were a
off just slightly and would have to play catch up. With the super tight
and short track, he couldnt make up much ground.and ended the day
in the number three position overall.

Sunday would turn out a bit better, as he rode 3 consistent
laps in the main event and finished second overall for the day.

The GT team is proudly sponsored by Hyundai and drives the Hyundai Tiburon.
The 2004 Hyundai Tiburon's mission is to deliver an exhilarating driving
experience. With available performance features like a V6 engine, 17-inch
aluminum alloy wheels, 6-speed manual transmission, aluminum foot pedals
and body-colored high spoiler, it's Tiburon to the extreme.

The GT/Hyundai team is also sponsored by IRC Tires,
Shimano, Fox Racing, OGIO, Sun Ringle, and Rock Shox.

CC - http://www.gtbicycles.com/race/news/detail.php?id=208

--------------------------------------------------------------
03/21/2004
Gene`s BMX Photos & Report - Northwest Nationals Pasco, Wa








Photos - ABA BMX 2004 Great Northwest Nationals Pasco, Wa.
The Photos Listed Hosted Via On Gene`s BMX FaceBook, Open Source.

( Click on Photos or URL" to open a Directory of Photos )
Photos by Gene`s BMX on 03/20/2004 at the Northwest Nationals
in Pasco, Wa. I was using a HP photosmart 215 digital camera, so
some of the photos are not the best, alot of blurr in the bulk of them.
I guess I should think about upgrading to a better camera sometime.
There is 216 photo shots for you to view or what ever.

Gene`s BMX took a trip to the Northwest Nationals this year of 2004
The drive was fun from Wenatchee to Pasco the sun was shinning the
hole time and it was warm out. Once I got in to Pasco, the Trac Arena
was ease to find. Once I pulled in to the parking lot I knew I was in the
right place. BMX bikes every where you looked. So I went in to the place.

I was sorta lost at first, but then I seen a face that iv seen in a hand
full of online photos and reports Mr.Danny Bushnell, who was nice
to point me in to meeting Mr.Greg Gamble who was working in the
middle of the track as an track official and doing a big time nice job of it.

I sorta hung out in the middle of the track with Mr.Gamble and we talked
computers and took a big load of photos why we where a talking. I also
sorta hung out at the starting gate and took a big load of photos.

I walked around the place and meet lots of nice people, some of them
I knew from way back in time, it was sorta like a trip back in to time.
But just before I left, Mr. Mike Raich track me down and we talked bmx.
I guess two guys that love the same sport could spend days talking about it.
But it was fun to meet everyone, and to all of the other people that I seen
and talked too, so many of you all, so I don`t miss anyones name, Im going
to say it like this, "you know who you are", it was nice to meet you all.....

Ok - some of the things I seen and herd at the track.
First off, part of my trip to the Nationals was to see it
for my self, Was Schwinn`s new BMX rider there or not?

Yes - AA Pro rider Nate Birkheimer made his way to the event.
I do not know what his results are for this race, but he looked
cool showing the Schwinn logos and was riding the track well.
Its nice to see Schwinn back in the game of BMX racing.......

It seemed that everyone was riding well and cool and had smiles
on there faces. A few tears at the finnish line of a lost moto or two.
But seemed the tears where dryed up with in a matter of time.

Some of the racing motos where hot racing and some where close.
A few falls from a few riders, but most got up and road the track to
the finnish line with the croud chearing loud for the fallen riders.

As I was taking some photos at the start gate area, A few parents
where riding there kids hard and cheering there kids on to win the
race. Some of the parents where riding there kids a bit hard, as some
foul language was herd becouse there kid did not ride the track the way
they wanted there kid to ride it. "Parents - Lighten Up Some" they are
just kids, so let them be kids and ride like a kid, The kids all did well
in my book. They had a bike out on the track giving all they have, But
you did not, My question is - Why not? show your kids how to ride, don`t
yell and cuss at your kids to ride, thats not showing good sportsmenship.

All and all, the Northwest Nationals race in Pasco had some hot BMX Racing
Action for what I seen on Saturday, from all the PRO`s to the novice riders, to
the track its self. Herd it in the grape vine, the track was built in a three day
time zone. A Big Thumbs Up! to the ABA for making a nice tack in a short time
zone as they did. The track was layed out well and the racers raced it well.

The Great Northwest Nationals 2004 was a big success and Fun!

Geneb...Wenatchee,Washington-USA
All Things Northwest in BMX!
***** Gene`s BMX *****
http://www.genesbmx.com

--------------------------------------------------------------
03/18/2004
*** Pasco Track Layout *** - ( BMXtalk )

OK, here is the lowdown: Same design as last year backward M
First Straight about the same (table down middle of straight and
doubles into the 1st corner. Second Straight-big doubles with the
second peak flowing down into a step-down type of thing, a set of
doubles, and a step-up into the 2nd corner.

Third straight was not done but Bill Morris said it will be a
step-up,step-down, 3 rollers, and a double into the final corner.

Fourth straight has a big set of triples into a roller and then
Finish Line. There it is memorize it, meditate on it, focus on a
penny for a minute, the berms looked perfect. When I was there
the only the first straight was done and the berms.

I went back 4 hours later and the second straight
was done and they were finishing the 4th. Amazing.

Gotta go. Talk to you soon, Steve Bailey , Walla Walla, WA

--------------------------------------------------------------







02/29/2004 -- *** Schwinn At The Northwest Nationals? ***
It sounds like the ABA Great Northwest Nationals maybe hot
this year with Schwinn`s New AA Pro rider Nate Birkheimer
making his way to the event?

Schwinn said in a press release today, Nate will be heading
off to Washington in a few weeks for the next round of the
AA Pro series.

Schwinn Retuned to AA Pro BMX Racing at the ABA Winter
Nationals in Phoenix, AZ. When Schwinn announced the
addition of Nate Berkheimer to the BMX Team.

Nate will head up the return of Schwinn to BMX racing
and will help develope a new line of Schwinn BMX race
frames and bikes with the Schwinn R & D team.

Nate Berkhiemer Schwinn`s AA Pro rules at the NBL Pro Opener
Nate Birkheimer has settled into his new role as the Schwinn AA
Pro just right, as he was in 3 out of 4 main events this past weekend
at the 1st NBL Pro series event for 2004 in Boulder City, NV.

Will we see some hot riding from Nate here in
the Northwest at the Great Northwest Nationals?

--------------------------------------------------------------
02/24/2004
The Great Northwest Nationals are only a few weeks away.
Are you riding? Getting ready? Doing your sprints?
You can bet your competition is!!! - Walla Walla BMX

--------------------------------------------------------------
02/06/2004
ABA`s Information, Sponsors, Directions & Presign
for The Great Northwest Nationals March 19 - 21, 2004
http://www.ababmx.com/national_detail.asp?RaceID=11507

--------------------------------------------------------------
11/13/2003
Official on the ABA website - It's the ABA's 2004 National Schedule
http://www.ababmx.com/article.asp?newsID=119
March 19-21 Great Northwest Nationals Pasco, WA ...
CC - http://groups.yahoo.com/group/GenesBMX/message/5140

--------------------------------------------------------------
Subject: Pasco Dates changed today
Date: Fri, 7 Nov 2003 16:30:09 -0000
From: "Mike Raich"
To: genesbmx.com

Hello Gene......
Pasco 2004 "Great Northwest Nationals" dates changed today......
cancel March 26-28 and move to March 19-20-21....... Mike Raich

--------------------------------------------------------------
The 2004 dates are posted via - American Bicycle Association Race
TRAC Online Calendar of Events March 26th - 28th , 2004
http://www.traconline.com/cgi-bin/calendar.pl?month=4&year=2004
But as of 11/05/2003 are not listed via the aba website.



_______________________________________________________________



**** 2003 ABA Great Northwest Nationals News ****

The 2003 ABA BMX Great Northwest Nationals
April 04th - 06th , 2003 in Pasco, Washington At the Trac Arena (Indoor)

ABA Report Great Northwest Nationals - Pasco, WA - 04/07/2003
The 2003 Great Northwest National Prerace had a whopping 116
motos which beat last years count by 10 motos. Track was an M
design and the riders couldn't believe how smooth and fast it was
from start to finish. The race had members from 11 states but the
majority of the riders came from Washington, Oregon,Idaho,Canada.

This year's National #1 was 13 motos bigger than last year
with 197 action packed motos. The Veteran Pro class was
dominated by Jason Carnes from start to finish. Local favorite
Eric Meyer made his first A Pro race a huge success by blowing
away the competition. AA Pro Warwick Stevenson held off the hard
charges from Bubba Harris and Robert DeWilde to win the class and
move closer to the year end prize of a Hyundai Santa Fe. The move
of the day however goes to Nick Brown in the 36 and over expert
class as he schooled Clarence Perry in the last turn.

This weekend 19 States and a large contingent from Canada made
for some awesome racing. Warwick Stevenson not only won both days,
but he now holds the lead for the Hyundai Santa Fe as Kyle Bennett
failed to show. The standings are now as follows:

1.Warwick Stevenson
2. Danny Nelson
3. Kyle Bennett
4. Bubba Harris
5. John Purse
6. Robert DeWilde
7. Dale Holmes
8. Mike Day
9. Thomas Allier
10. Danny Robinson

Jason Carnes in Vet Pro
and Eric Meyer A Pro both doubled this weekend to the delight
of the jam packed arena. Those two plus the win Bubba Harris
got in Pro Open on Saturday provided Redline with 5 Pro wins
for the weekend. Well that is all for now hope to see you at
DeSoto, Texas next weekend.
------
ABA 2003 Great Northwest Nationals RACE RESULTS!
------
Double A Marketing Race Report ABA Great Northwest Nationals
Pasco Wa. - Round 7 of the 2003 ABA Hyundai BMX ( 04/07/2003 )

Race Series took place this past weekend in the great northwest.
Ever since Gary Ellis retired, a trip to the Washington isn't
the same, but the ABA did their best with a great indoor track
for the Pro riders to race it out on. With 16 of the top AA pro's
in attendance, it made for some tough racing and a few fast guys
didn't make the main events. It seem like the smaller races, are
harder in AA pro, as there are only the really fast AA's in
attendance and every race counts and means a lot towards the
days overall events. Here is how Dale Holmes and Randy
Stumpfhauser finished up for the weekend.

Dale Holmes once again showed how good he really is with making
all 4 mains in Washington. Dales best finishes came in Pro Open
with a 2nd and 3rd, backed up with a 6th and 5th in AA Pro. Dale
is more than likely the most consistent Pro in BMX, making all
his mains, and that's why he sits in the top of the ABA overall
points standings. Look for Dale to be in DeSoto, Texas next week
end for the next round of the ABA Pro tour.

Dale's sponsors include Free Agent, O' Neal Pants, Gloves,
and Helmets, Smith Eyewear, Kenda Tires, Bombshell Forks, UGP,
Sun Ringle Rims, Profile Cranks and Hubs, ODI Grips, Shimano,
Powerbar, Champion Nutrition, BMXpros.com, & DALEHOLMES.COM

Randy Stumpfhauser made the trip up to Washington and made it
count as he took home 5th place points and money on Saturday in
AA Pro. Randy is having a phenomenal season on the Pro Circuit,
as he is currently leading the NBL Pro Points chase for 2003.
Look for stumpy to be in Tampa, Florida next week for the next
round of the NBL Pro Race Series.

Randy's sponsors include Huffy Bicycles, Fox Racing,
AC Components, IRC Tires, Smith Eyewear, S & M Forks
and Bars, ODI Grips, Champion Nutrition, Shimano,
Powerbar, Vans, BMXpros.com, and CTI Knee Braces.

AA Pro Saturday
1 Warwick Stevenson
2 Bubba Harris
3 Robert DeWilde
4 Michal Prokop
5 Randy Stumpfhauser - Huffy
6 Dale Holmes - Free Agent
7 Donny Robinson
8 Danny Nelson

AA Pro Sunday
1 Warwick Stevenson
2 Donny Robinson
3 Danny Nelson
4 Nate Berkheimer
5 Dale Holmes - Free Agent
6 Bubba Harris
7 Michal Prokop
8 Robert DeWilde

Hyundai/ABA Pro Overall Standings
1. Warwick Stevenson
2. Danny Nelson
3. Kyle Bennett
4. Bubba Harris
5. John Purse
6. Robert DeWilde
7. Dale Holmes
8. Mike Day
9. Thomas Allier
10. Danny Robinson

------
Team Mongoose Race Report -- 04/07/2003







ABA Great Northwest Nationals Pasco Wa. April 5- 6, 2003
Estimated Attendance: 10,560 Weather: cool & wet (indoor event).
Mongoose Participants: Eric Rupe ... Sat. Vet Pro: 4th ... Pro Open:
DNQ ... Sun: Vet Pro: 3rd ... Pro Open: DNQ

Mongoose Highlights/Stats:
Rupe came to Pasco ready to defend his title of last years
ABA Great Northwest Nationals Vet Champion. As fate would
have it, things didn't quite work in his favor. After getting
great starts all weekend and being up front in every main event,
he was only able to manage a 4th on Saturday and a 3rd on Sunday.
Eric's great starts, power and mental preparation were all working
well. Now, there is nothing else left to do but win. Next event
will be the ABA US Nationals in Hanford, California.

Sponsor News: Hundreds of Hyundai/Mongoose stickers were handed
out. Lots of autographs were signed as well as plenty of Hyundai
/Mongoose banners given away. As always, the Mongoose pit area
was a welcome place for all fans.

CC - www.mongoose.com

------
*** Quotes and Notes From some EMail`s in a Box ***
*** RE: ABA 2003 Great Northwest Nationals ***

-Steve Bailey Walla Walla, WA 04/07/2003
Did you have fun......at the Great Northwest Nationals? We had a blast,
I know on Sunday at 2 while we were driving away, I thought, did this
weekend start just 48 hours ago, it felt like a week but what an action
packed week it was. Fun track, good comp, it was great watching the 36
& Over classes. Let's do it again next year!!!
~~~~~~~~~~
-The Chouinards 04/07/2003
This was our first National! It was GREAT!! We had a wonderful
time, made some new friends, and spent time with some old ones.
The riding was great, the track was fast, and the weekend was
over TOO soon! We will be back.... Thanks to Dan Bushnell for
all of the help he provided, and the wonderful words of encouragement
he gave to all the riders, especially the talks prior to the Mains!
~~~~~~~~~~
- The VanderWaal's 04/07/2003
What a great weekend! - Congratulations to Eric Meyer for a nearly
flawless PRO debut! New Team Jerseys for BMXTC, Puget Sound,
and Linder! We've hit a few Nationals this year, but by far this was
the most fun. Sharing this experience with all our friends from across
the Northwest and watching many of the motos finish with Northwest
riders and friends running up front just as they would at our home
tracks is something to remember. Great job to all the riders and to
the parents and teams that support them. See you all at the track!
~~~~~~~~~~
- Ed Guill 04/07/2003
What a great weekend! pasco was so much fun everyone was racin
great and the action was fast.ALL the washington riders did great.
Eric meyer was just awsome to watch was great tosee him do so well.
We cant wait to go back we have a lot of fun and wish that the aba
would give us a second national in the northwest.we enjoyed hangin
out with all friends and tormenting some (mr klapman). the weekend
was not long enough.
~~~~~~~~~~
- Monty Centercycleips.com 04/07/2003
Center Cycle IPS Wins bike Shop team on Friday, and
4th place on Saturday, and having trouble on Sunday, and
ending up with a 10th place. Tausha Lefebvre picked up by
"Sharp Products" this weekend at the Great Nothwest Nationals.
~~~~~~~~~~
- Reo G. 04/07/2003
The weekend was great alot of great racing in all age groups.
I had alot of fun and was able to come home with two fourth
places for the weekend. It seemed like a short weekend to me.
I wish nationals would go for 4 or 5 days rather than only 3
but most of us can't aford that much racing so I will have to
be satisfied with the three day event.
~~~~~~~~~~
The Thurbers 04/08/2003
You folks rock,
My son Trey and I were there for the nationals. We had a great
time this weekend. This was his second nationals and my first.
I am happy with the way he raced this weekend. He may not have
made his mains, however, he showed that he could ride with the
top riders in the nation. The track was fast and smooth. The riders
were fast. We really enjoyed the pro riders. They were all awesome.
Especially, Warwick Stevenson, he rocked. I would like to say this
was one of the best races we have been to in the past three years.
The Linder jerseys were cool. Hey Roger, don't worry, I think they
will photograph well. I would like to say thank you to every one
that came to the "pool party" on Saturday night. I had a good time,
as did everyone who was there. I am looking forward to the next
national we attend. I hope you all had as much fun as we had.
Congratulations to everyone that made their mains. Just one
more thing, GO HARO!!!
~~~~~~~~~~

*** 3 Locals Tops In BMX Nationals ***
Pasco, Washington ( Yakima Herald-Republic ) -- 04/08/2003

Austin Waters of Yakima placed fifth in two national-class,
expert-level events and three other locals 7-year-old
Ryan Secondi of Ellensburg, 16-year-old Brandon Richards
of Yakima and adult Scott Woodworth of Yakima each
earned firsts in their divisions during the first two days of the
BMX Great Northwest Nationals at the TRAC facility.
Sunday's final-day results were not available.

Waters, competing among the country's fastest BMX racers
in the 17-20 Cruiser and 19-27 Expert classes, finished fifth
in both classes during Saturday's national race after earning
a pair of seconds in Friday's "pre-race" competition.

Woodworth edged Larry Wood of Tieton for first in the 28-35
Novice class Saturday, after having earned a first and a
second on Friday. Secondi took firsts in the 7 Intermediate
class on both days, and Richards won the 16 Intermediate
class on Friday. Brandon Lee and Kody Brotherton, both of
Yakima, turned in strong Expert performances on Saturday.

TOP LOCAL PLACERS
By age group, Classification and Place

Friday's Pre-Race
9 Girls: 2, Candice Clark (Yakima).
13 Girls: 2, Bobbie Jo Gleason (Yakima).
15 girls: 3, Tosha Dovel (Yakima).
13 Cruiser: 3, Ryan Endicott (Ellensburg); 6, Dustin Miller (Yakima).
15 Cruiser: 2, Christopher Bull (Yakima); 4, Brandon Lee (Yakima).
17-20 Cruiser: 2, Austin Waters (Yakima); 6, Chris Brown (Yakima).
31-35 Cruiser: 1, Scott Woodworth (Yakima).
36-40 Cruiser: 4, Kent Brown (Yakima); 5, Jeffrey Huff (Yakima).
7 Intermediate: 1, Ryan Secondi (Ellensburg).
8 Expert: 6, Matthew Miller (Yakima).
9 Intermediate: 3, Alex Gonzalez (Yakima); 7, Frank Rowland (Selah).
10 Intermediate: 7, Jamie Hart (Yakima).
10 Expert: 7, Kody Brotherton (Yakima).
12 Expert: 6, Cameron Clark (Yakima).
15 Expert: 3, Brandon Lee (Yakima).
16 Intermediate: 1, Brandon Richards (Yakima).
19-27 Expert: 2, Austin Waters (Yakima).
28-&over Notice: 2, Scott Woodworth (Yakima).

Saturday's National #1
9-10 Open: 7, Kody Brotherton (Yakima).
9 Girls: 6, Candice Clark (Yakima).
13 Girls: 7, Bobbie Jo Gleason (Yakima).
15 Cruiser: 7, Brandon Lee (Yakima).
17-20 Cruiser: 5, Austin Waters (Yakima).
41-45 Cruiser: 8, Tim Irvine (Yakima).
7 Intermediate: 1, Ryan Secondi (Ellensburg).
8 Intermediate: 5, Zane Irvine (Yakima).
9 Intermediate: 7, Frank Rowland (Selah).
10 Intermediate: 4, Jamie Hart (Yakima).
10 Expert: 3, Kody Brotherton (Yakima).
12 Intermediate: 8, Andrew Evans (Tieton).
19-27 Novice: 6, Alan Shepherd (Yakima).
19-27 Expert: 5, Austin Waters (Yakima).
28-35 Novice: 1, Scott Woodworth (Yakima); 2, Larry Wood (Tieton).
------

*** More Reports From The GNW Nationals In Pasco Wa 2003 ***

04/09/2003 - Club Redline News 44th Edition GNW Nationals In Pasco

04/09/2003 - ATI Race Report Great Northwest Nationals 2003

04/10/2003 - Avent Cycles & Bombshell Racing Report Pasco,Wa.

04/17/2003 - WaBMXnews ABA Great Northwest Nationals Race Report

04/21/2003 - Hyundai/ABA Leader Board After ABA Washington




* Some Smiles Worth A Million! *

At the 03 Great Northwest Nationals in
Pasco Wash. Ryan captures a 1st place
8 & under open with Joey in support with
smile, from The Bike Shop , Fair Oaks Ca.




04/12/2003 - * Center Cycle National Team At GNW Nationals *







CENTER CYCLE IPS national bike shop team, turns it up a notch,
at the ABA's GREAT NORTHWEST NATIONAL. The second
year team broke their score record, from last year with 174 on
Saturday and left with a 4th place. Sunday with some problems,
they still left with a 10th and 99 points. Friday at the pre-race,
they brought home the 1st place plaque, back to the bike shop.
Center Cycles are located in RENTON, WA.

The team showed up with 18 riders, most all were in the mains,
from 5year old Washington rider Ryan Colkit to 18 year old Micheal
Murphy from Idaho. And, the girls were tearing it up as well, with
Cheyann Decker and Tausha Lefebvre both from Washington. The
bummer part of the weekend was that Center Cycles lost Tausha to
the new SHARP team effort, but, she earned every bit of it. Tausha
will always have a place in Center's hearts so good luck, Tausha!
------

*** Pre News about the Great Northwest Nationals Before the Race ***
*** Several Locals At BMX Nationals ***

Pasco, Washington ( Yakima Herald-Republic ) -- 04/03/2003
Austin Waters won't be the only top Yakima-area rider competing
in this weekend's Great Northwest Nationals, Friday through Sunday
in Pasco. Nor is he the only one knocking on the door of BMX's top
levels.

Chris Bull of Yakima, 15, competes for the same cycling team
as Waters does, a team sponsored by a Lake Stevens bicycle shop,
and has been coming on strong in the 15 Expert and 15 Cruiser
divisions on the state and national circuits.

Bull's younger brother Matt, 14, is doing well on the state
level, as are 10-year-old Kody Brotherton of Yakima, 13-
year-old Bobbie Jo Gleason and 8-year-old Allison Schuler.

Those racers will comprise only a tiny portion of what figures
to be a sizeable Valley contingent this weekend at TRAC, which
will be huge by local standards. At Yakima Valley BMX's recent
state-qualifying races in Selah, the association's biggest event
of the year, they had 62 motos (race heats) on the final day of
racing. The Great Northwest Nationals, with an expected 2,000
riders, will have about 200 motos each day.

Competition begins at 6 p.m. Friday, 11 a.m. Saturday and
8 a.m. Sunday. Admission is free for spectators, and TRAC
charges no parking fee for the event.

04/04/2003 - Waters Rising Close To The Top



_______________________________________________________________



***** 2002 ABA Great Northwest Nationals News *****

The 2002 ABA BMX Great Northwest Nationals
March 22-24th 2002 in Pasco, Washington At the Trac Arena (Indoor)

"The ABA BMX Northwest Nationals bike race in March was presented
for the first time at TRAC, drawing 7,500 people as"reported by the Tri-City
Herald" The ABA 2002 Great Northwest Nationals was a great race & success,
with 186 motos on Saturday and 183 motos on Sunday.- A few Photos of the track

03/24/2002 - Photos - ABA BMX 2002 Great Northwest Nationals Pasco,Wa.
The Photos Listed Hosted Via On Gene`s BMX FaceBook, Open Source.

The track was smooth, had great obstacles, a good participation from the Pros,
Warwick Stevenson, National #1 Pro, "Big Daddy" Eric Rupe, current #1 Vet Pro
and many more. The TRAC facility in Pasco,Washington was a great venue for
the race with free parking, camping, & great viewing. The race was a blast.
At the race track & news reports - wallawallabmx.org / ********* / bmxmania.com
redlinebicycles.com / doubleamarketing.com / staatsracing.com and many more.....

*** BMX RACING--Riders Flocking to Pasco for National Event ***

Pasco, Washington ( Yakima Herald-Republic. ) -- 03/21/2002
For BMX racers and enthusiasts, this weekend's Great
Northwest Nationals event is a memorable occasion. It's the
only national BMX race held annually in the Northwest, but
this year marks the first time it has been scheduled on this
side of the Cascades.

The event at TRAC (Trade, Recreation & Agricultural Center)
will feature experienced pros like Mark Melton of Illinois
and Jan Baltzersen, a Dane now living in Southern California,
plus up-and-comers like 16-year-old rookie sensation Bubba
Harris of Kent-based Redline Bicycle.

The field figures to include top Central Washington amateurs
like 43-year-old Janet Rindal of Walla Walla, a two-time national
champion, and reigning age-group state champs like 12-year-old
Bobbie Jo Gleason of Yakima and 10-year-old Zach Wanderscheid
of Goldendale.

They will be part of a field of more than 500 amateur racers
competing in various age-group classes. For most, this weekend
primarily means a chance at seeing how they stack up against
the sport's best.

"There are groups of riders that do nothing but race at nationals
and very big, big races," says Scott Woodworth, 33, a regular in
the Yakima Valley BMX (YVBMX) races who first began competing
as a 10-year-old. "So we'll get the top riders from the nation. It's
going to be huge."

And potentially nerve-wracking for relative newcomers like
Tosha Dovel, a 14-year-old West Valley freshman who began
BMX racing less than two years ago and could find herself
in against veterans of a decade of racing.

"I'm really nervous for it, but I'm really excited to see how
I'm going to do," she says. "If I even keep up with them, then
I know I'm doing OK and I'll be happy."

Like any of the local events held at Autanum Youth Park in the
summer or at Selah's Canyon Stables in the winter, the TRAC
nationals are sanctioned by the American Bicycle Association
and follow the same rules.

"The difference is you may have 30 to 40 racers in your age group
(at TRAC), and here (in YVBMX races) you may have anywhere
from four to seven," says Mike Bull, YVBMX president.

"There's people flying in from all over the United States,
and they're looking for national age-group points."

IF YOU GO
What: Great Northwest Nationals BMX
When: Friday through Sunday
Where: TRAC complex in Pasco
Admission: Free to spectators.
(Participants' entry fees range from $25-$45
for amateurs to more than $100 for pros.)
Directions: Follow I-82 and then I-182 to Pasco.
Take Exit 9 (Road 68), then go north from the
off-ramp to Burden Boulevard.



_______________________________________________________________



* Other - History ABA BMX Northwest Nationals Index *


( 2018 ) - ABA-USA BMX Lumberjack Nationals
August 24th - 26th, 2018 in Sumner, Washington

( 2018 ) - ABA-USA BMX Great Northwest Nationals
April 06th - 08th, 2018 in Redmond, Oregon

( 2017 ) - ABA-USA BMX Lumberjack Nationals
August 18th - 20th, 2017 in Spokane, Washington

( 2017 ) - ABA-USA BMX Great Northwest Nationals
April 07th - 09th, 2017 in Redmond, Oregon

( 2016 ) - ABA-USA BMX Lumberjack Nationals
July 01st - 03rd, 2016 in Sumner, Washington

( 2016 ) - ABA-USA BMX Great Northwest Nationals
April 08th - 10th, 2016 in Redmond, Oregon

( 2015 ) - ABA-USA BMX Lumberjack Nationals
September 18th - 20th, 2015 in Richland, Washington

( 2015 ) - ABA-USA BMX Great Northwest Nationals
April 10th - 12th, 2015 in Redmond, Oregon

( 2014 ) - ABA-USA BMX Lumberjack Nationals
September 12th - 14th, 2014 in Richland, Washington

( 2014 ) - ABA-USA BMX Great Northwest Nationals
April 11th - 13th, 2014 in Redmond, Oregon

( 2013 ) - ABA-USA BMX Great Northwest Nationals
April 12th - 14th, 2013 in Redmond, Oregon

( 2012 ) - ABA-USA BMX Great Northwest Nationals
April 13th - 15th, 2012 in Redmond, Oregon

( 2011 ) - ABA BMX Great Northwest Nationals
February 25th - 27th, 2011 in Redmond, Oregon

( 2010 ) - ABA BMX Great Northwest Nationals
March 26th - 28th, 2010 in Redmond, Oregon

( 2009 ) - ABA BMX Great Northwest Nationals
April 03rd - 05th, 2009 in Redmond, Oregon

( 2008 ) - ABA BMX Great Northwest Nationals
April 04th - 06th, 2008 in Redmond, Oregon

( 2007 ) - ABA BMX Great Northwest Nationals
March 09th - 11th, 2007 in Pasco, Washington

( 2006 ) - ABA BMX Lumberjack Nationals
June 23rd - 25th, 2006 in Eugene, Oregon

( 2006 ) - ABA BMX Great Northwest Nationals
March 17th - 19th, 2006 in Pasco, Washington

( 2005 ) - ABA BMX Great Northwest Nationals
March 18th - 20th, 2005 in Pasco, Washington

( 2004 ) - ABA BMX Great Northwest Nationals
March 19th - 21th, 2004 in Pasco, Washington

( 2003 ) - ABA BMX Great Northwest Nationals
April 04th - 06th, 2003 in Pasco, Washington

( 2002 ) - ABA BMX Great Northwest Nationals
March 22nd - 24th, 2002 in Pasco, Washington

( 2001 ) - ABA BMX Great Northwest Nationals.
August 10th - 12th, 2001 in Eugene, Oregon

( 2000 ) - ABA BMX Great Northwest Nationals.
July 28th - 30th, 2000 in Sumner, Washington

( 1999 ) - ABA BMX Great Northwest Nationals.
March 12th - 14th, 1999 in Monroe, Washington

( 1998 ) - ABA BMX Summer Nationals.
August 1998 in Boise, Idaho

( 1998 ) - ABA BMX Great Northwest Nationals.
February 1998 in Puyallup, Washington

( 1997 ) - ABA BMX World Cup.
July 1997 in Nanaimo, BC Canada

( 1997 ) - ABA BMX Lumberjack Nationals.
May 1997 in Sumner, Washington

( 1996 ) - ABA BMX Great Northwest Nationals.
July 1996 in Grants Pass, Oregon

( 1996 ) - ABA BMX Lumberjack Nationals.
February 1996 in Olympia, Washington

( 1995 ) - ABA BMX Lumberjack Nationals.
August 1995 in Sumner, Washington

( 1995 ) - ABA BMX Great Northwest Nationals.
March 1995 in Salem, Oregon

( 1994 ) - ABA BMX Great Northwest Nationals.
August 1994 in Sumner, Washington

( 1993 ) - ABA BMX Great Northwest Nationals.
July 1993 in Eugene, Oregon

( 1992 ) - ABA BMX Great Northwest Nationals.
August 1992 in Sumner, Washington

( 1991 ) - ABA BMX Great Northwest Nationals.
August 1991 in Eugene, Oregon

( 1990 ) - ABA BMX Great Northwest Nationals.
August 1990 in Sumner, Washington

( 1989 ) - ABA BMX Great Northwest Nationals.
August 1989 in Eugene, Oregon

( 1988 ) - ABA BMX Great Northwest Nationals.
March 1988 in Vancouver, Washington

( 1987 ) - ABA BMX Great Northwest Nationals.
August 1987 in Sumner, Washington

( 1987 ) - ABA BMX Lumberjack Nationals.
July 1987 in Eugene, Oregon

( 1986 ) - ABA BMX Freedom Nationals.
September 1986 in Eugene, Oregon

( 1986 ) - ABA BMX Great Northwest Nationals.
August 1986 in Sumner, Washington

( 1986 ) - ABA BMX Can-Am Nationals.
August 1986 in Vancouver, BC Canada

( 1985 ) - ABA BMX Great Northwest Nationals.
August 1985 in Seattle, Washington

( 1985 ) - ABA BMX Lumberjack Nationals.
August 1985 in Clackamus, Oregon

( 1984 ) - ABA BMX Great Northwest Nationals.
September 1984 in Sumner, Washington

( 1984 ) - ABA BMX Lumberjack Nationals.
April 1984 in Salem, Oregon

( 1983 ) - ABA BMX Great Northwest Nationals.
June 1983 in Sumner, Washington

( 1982 ) - ABA BMX Rose Festival Nationals.
June 1982 in Portland, Oregon

( 1982 ) - ABA BMX Great Northwest Nationals.
January 1982 in Monroe, Washington

( 1981 ) - ABA BMX Canadian Nationals.
October 1981 in Monroe, Washington & Langley, BC Canada

( 1981 ) - ABA BMX Lumberjack Nationals.
June 1981 in Clackamus, Oregon

( 1981 ) - ABA BMX Great Northwest Nationals.
January 1981 in Seattle, Washington

( 1980 ) - ABA BMX Great Northwest Nationals.
June 1980 in Seattle, Washington

( 1979 ) - ABA BMX Fall Nationals.
June 1979 in Seattle, Washington

_______________________________________________________________



* ABA-USA BMX Great Northwest Nationals Web Page Notes *

Would you like to help out and contribute BMX content on to this page?

If anyone has any thing results, news storys, photos, videos of todays
ABA-USA BMX Great Northwest Nationals and would like to share your
stuff to show off to everyone? Please let Gene`s BMX.com know and
we will get it add to the page. This page does get seen by lots of people.

Anyone that could help out and contribute would be nice.
E-Mail: ( Geneb2@genesbmx.com )


_______________________________________________________________



Geneb...Wenatchee,Washington-USA
***** Gene`s BMX *****
All Things Northwest in BMX!
http://www.genesbmx.com