Gene`s BMX Yahoo! Group
The
Gene`s BMX News and Updates Yahoo! Group.
NOTE: This Yahoo! Group is not active at this time.
For active group, Please see:- www.phpbb88.com/genesbmx


Gene`s BMX Yahoo! Group is a Northwest BMX and Bicycling
News Group "Pipelined" from an array of Internet news sources.
Here you can browse or join in the lastest news from around the
BMX and Bicycling World. News Coverage from the Northwest,
With some News Clips from some BMX and Bicycling Industrys,
and from The Associated Press ( AP ) wires and Page Updates.

Gene`s BMX Welcomes you to look-browse Or join this group.
All News Message Posts are Public Archived, and are open to
the Public to view at anytime. ( RSS Feed Information below )

"The more that people knows about whats going
on in the world of BMXing today, The bigger
the sport of BMX will be for us all tomorrow".

*** To Join Gene`s BMX Yahoo Group ***
Attention!: "Restricted Membership"! at Gene`s BMX Yahoo Group!
Gene`s BMX asks that you take the time & fill out your Yahoo! Profile.
All New members MUST have "bmx/bicycling" or information in to your
Yahoo! Profile that shows you are involved in the sport BMX or Bicycling.
( THIS IS A MUST! In order to Join Gene`s BMX Yahoo! Group )
If you do "NOT" have this information posted in your Yahoo! Members Profile,
You may NOT be approved for membership at the Gene`s BMX Yahoo! Group.
Some memberships may be added into group but will not have posting abilities due to
not having a Yahoo! Profile filled out to show they are involved in BMX or Bicycling.
This is do to Spamers ( SPAM ) with odd email addresses joining the group.
( A List of the Spamers odd email addresses can be found by Clicking here! )

Also - Having your Yahoo! Members Profiles fill out, It does help to identify where
news posts and or web cast information posts are from in the world. A public Yahoo!
Profile with information about your self, location, and other hobbies, home page, more
helps to indicate to other public individual viewers and web surfers that you take pride into
the sport of BMX and or Bicycling. Gene`s BMX News & Updates Yahoo! Group does
get looked at (surfed) daily by lots of individual web users, nonaffiliated parties world wide.

***** To Join Gene`s BMX Yahoo Group, It is all FREE! *****
Just Send a Email to:
GenesBMX-subscribe@yahoogroups.com
Or
"Click on "Join This Group!" or in on the logo,




http://groups.yahoo.com/group/GenesBMX

You have control of your membership in here and can join, or
drop out at will, your choice, whenever you choose to do so.

To unsubscribe from Gene`s BMX Yahoo! Group, send an email to:
GenesBMX-unsubscribe@yahoogroups.com
Or just click http://groups.yahoo.com/mygroups and do your thing...

In "mygroups" you can choose to Edit My Groups" for your
E-mail Message Delivery Preferences. You can set them to
"Individual Emails", "Daily Digest", "Special Notices", "No mail"
If you feel that your getting to much email from this group
You can also choose "NO Email" and just go to the page,
http://groups.yahoo.com/group/GenesBMX
and just browse the posts/messages at will....
Its all your choice on what you choose to do.

*Please Note*: That this is a BMX - Bicycling News Group,
This keeps on topics of BMX News and or Bicycling News,
Gene`s BMX asks for all contributors to " Only post News!"
This group is NOT a chit chat questions asking Yahoo! Group,
Also News Posts are from all around the world and can accumulate
lots of e-mails and or postings with attachments in this group.(larg)
Please note the No E-mail opps in your Yahoo! account.(above)
Gene`s BMX Welcomes you to look-browse Or join this Group.
http://groups.yahoo.com/group/GenesBMX
Its all your choice on what you choose to do.

Yahoo! Groups Frequently Asked Questions: http://help.yahoo.com/help/groups
This can answer lots of your question about Yahoo! Groups in its self.
Also - What are Yahoo! Groups? - Via Genes BMX FAQ # [- 009-]

Also, If you would like to post topic BMX messages, Check Out:


Pacific Northwest BMX Forums - Post or Browse BMX Happings.
Please join in and help make this forum grow. - BMX general everything.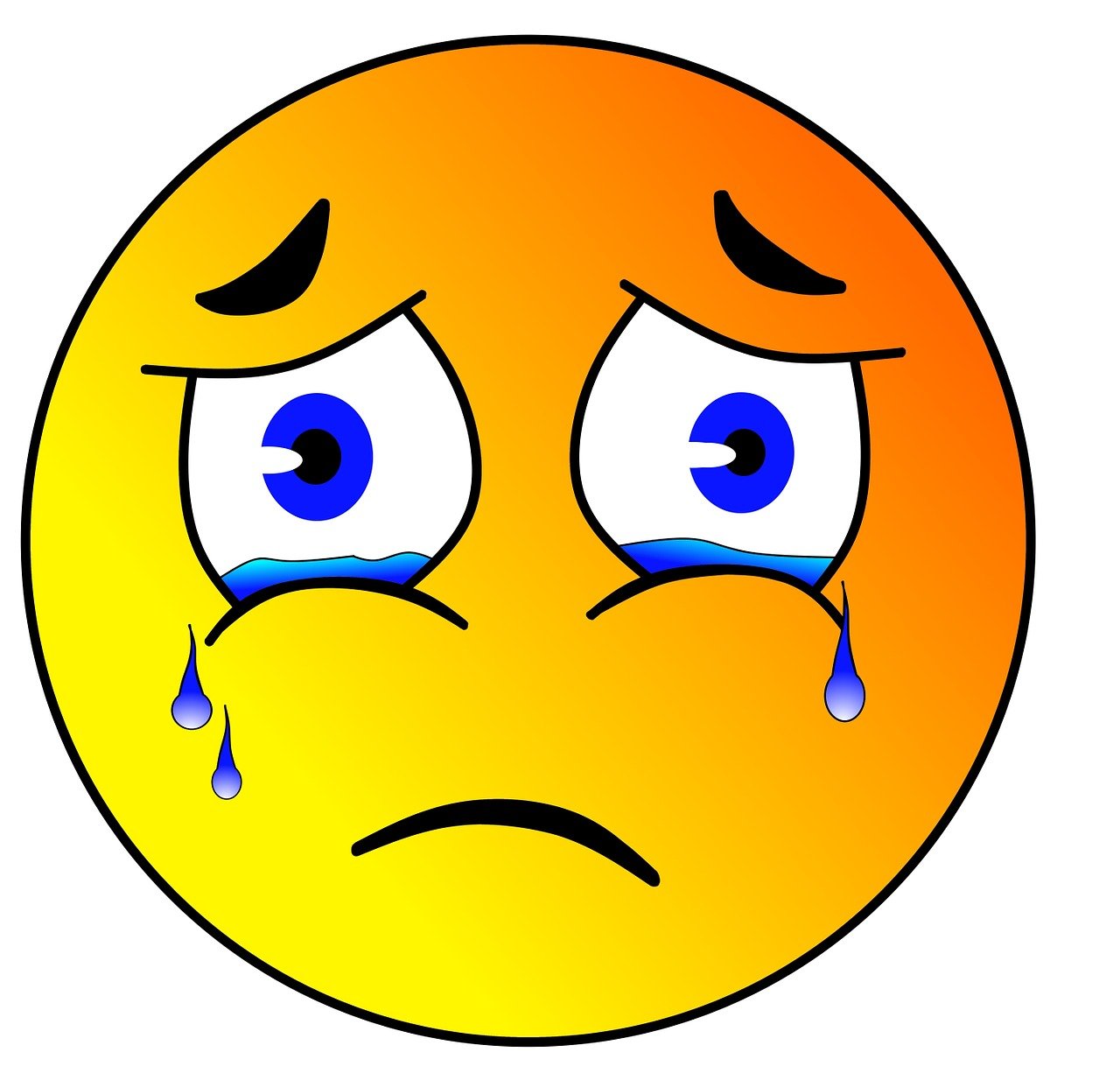 ~~ The posting is open to public on the Pacific Northwest BMX Forums. ~~



The
Gene`s BMX Yahoo! Group Settings
·Founded: Nov 10, 2000
·Listed in directory = Category: Cycling
·URL - http://groups.yahoo.com/group/GenesBMX
·Default URL - http://sports.groups.yahoo.com/group/GenesBMX
·Restricted membership |(requests for membership approved for all "bmx/bicycling" profiles)
·Language: English
·Unmoderated - going by the rules of Yahoo! Groups Guidelines / http://www.genesbmx.com/Disclamer.html
·Abuse of any kinds NOT permitted
·Contributing is permitted - BMX or Bicycling News only.
·Please keep on topic of BMX / Bicycling news and or Special Events
·Archives are Open for Members & Public
·All members can post messages GenesBMX@yahoogroups.com
·Reply-to`s go to All members, Please reply to Sender of the posting only.
·Subject tags of [GenesBMX] Re:
·Email attachments are permitted
·HTML/MIME Email attachments are permitted
·EXE & BAT File attachments are NOT permitted
·Estm. Stats as of June 2007 - 182-members, 3,550-RSS-feed viewers, 375+-daily-web-surfers.

You must "Sign In" to your Yahoo! Groups Account to have Full access to Gene`s BMX Yahoo! Group:

Yahoo! Groups Service Changes! August 21, 2003, http://help.yahoo.com/groups/groups-56.html

Messages You can find all messages that have been posted "Archives"
"Public archives for Messages/News Posts"
This Yahoo! Group will deliver all attachments (Photos) sent via email,
however, the attachments will NOT be archived.
Only text-based content will be archived in the messages.
~~~~~~~~~~~~~~~~~~~~~~~~~~~~~~~~~~~~~~~~~~~~~~~~~~~~~
RSS Feed Information as of May 25th, 2004
Get Gene`s BMX Yahoo! Group Newest News Messages in RSS



How do I use Gene`s BMX Yahoo! Group RSS?
Just add the following URL to your RSS reader or web log.
http://rss.groups.yahoo.com/group/GenesBMX/rss

Gene`s BMX Yahoo! Group RSS Info http://sports.groups.yahoo.com/group/GenesBMX/rss

Add RSS source Headlines (BETA) module on your Yahoo! page.
Add GenesBMX to My Yahoo! Page

What is RSS? -RSS (Really Simple Syndication) is an XML-based format for distributing
web content ( such as bmx news headlines or new content in Gene`s BMX Yahoo! Group ).
Using the RSS feed, it displays the newest messages from Gene`s BMX Yahoo! Group
in your web log ( otherwise known as blog ) or view them in an RSS reader.

What kind of content does Gene`s BMX Yahoo! Group provide via RSS?
Gene`s BMX Yahoo! Group RSS includes the most recent messages from the group.
The group is configured by Gene`s BMX to show its messages to the public,
it also have an RSS feed. The feeds are free of charge to use for
individuals and non-profit organizations for non-commercial use.

RSS Help and Questions about RSS via Yahoo!
http://help.yahoo.com/help/us/groups/rss

Can I add Gene`s BMX News and Updates to my web site? = YES!
You can have Gene`s BMX News and Updates posted on your site.
Here is a Java script RSS feed maker that you can use for FREE!
http://www.rss-to-javascript.com/p/138.html ( best to use this one )
RSS FEED URL: http://rss.groups.yahoo.com/group/GenesBMX/rss
It will feed the Gene`s BMX News and Updates Yahoo! Groups first 5
message posts just like displayed on a Yahoo! Groups page, You just
make a scrip source code, add past the java scrip on to your web site
or web pages. Or you can use any other RSS scrip feeder to display
the Gene`s BMX News and Updates Yahoo! Groups up on your site.
( Add Gene`s BMX News & Updates to your web site - PR )

Need a Free RSS Reader? ( Pluck! RSS Reader is used by Gene`s BMX )
Pluck RSS Reader brings you continuous updates from your favorite web sites.
Pluck RSS Reader is like having an email inbox for the Internet, right in Internet
Explorer. Its Easy to use and its FREE! ( download ) http://www.pluck.com

Other RSS News Readers and Info -
http://soapclient.com/rss/rss.html ( A HTML Web-Base RSS Reader )
Or you can surf and search Yahoo! for other RSS Readers -
http://search.yahoo.com/search?ei=UTF-8&fr=sfp&p=RSS+Readers
~~~~~~~~~~~~~~~~~~~~~~~~~~~~~~~~~~~~~~~~~~~~~~~~~~~~~

Post You can post Email Messages to GenesBMX Group, attachments are permitted
Gene`s BMX asks for contributors to "Only post News/or/clips"! ( See Group Settings listed above ).
This Yahoo! Group will deliver all attachments (Photos) sent via email,
however, the attachments will NOT be archived.
Only text-based content will be archived in the messages.

Please don't write your News message headings and posts in all capitals.
This means you are yelling, Take note of this - turn off the caps lock.

Chat You can chat with other GenesBMX Group Members
A Yahoo! Groups membership to this group is required to access.
You do have to be loged in.

Files You can look/download/post MP3`s , Wav`s, .pdf`s MPG`s,MPE`s,Exta...
A Yahoo! Groups membership to this group is required to access.
You do have to be loged in.

Photos You can look/post photos-pic`s, .gif,.GIF,.jpg,.JPG, (Please make "Folder" for your photo posts)
A Yahoo! Groups membership to this group is required to access.
You do have to be loged in.

Bookmarks You can look/post url`s/links to other websites.
"Public archives for bookmarks"

Polls You can look/post a poll of your choice
A Yahoo! Groups membership to this group is required to access.
You do have to be loged in.

Database You can Create custom tables and organize information
A Yahoo! Groups membership to this group is required to access.
You do have to be loged in.

Calendar You can look/post stuff/events by dates
"Public access".

Promote You can promote this group by adding to your webpage
A Yahoo! Groups membership to this group is required to access.
You do have to be loged in. Also see - ( RSS Feed Information )

There are some other postings that are Pipelined from some other
BMX/Bicycling groups/mailing lists in to Gene`s BMX Yahoo! Group.
"If you reply to them, Your reply" will stay with in Gene`s BMX Group"
They will not see your Reply Post to them. As Pipline posts are just news
feeds from other groups and archived here at Gene`s BMX Yahoo! Group
for the BMX information they post. - So Please do not reply to News posts.

The Other BMX/Bicycling groups/mailing lists that are
Pipelined in to Gene`s BMX Yahoo! Group are from,

News Group posts + * Usenet-Newsgroup - alt.bmx | F/W Posted at times.
News Letter posts + * BMX | Bicycling AP digital Wire | Posted by Geneb - genesbmx
News Letter posts + * Contributing members Welcome, Please Help Post Some News!
News Letter posts + * ~~NOTE:
As of March 2004 alot of the Pipelined news feeds lines
have been filterd out dues to some servers filtering spam.
So most of the Pipeline news has been cut off from posting
in to Gene`s BMX Yahoo! Group, Gene`s BMX is asking
for its members to please help in Contributing and Posting
up some bmx/bicycling news. Any news is better than no news!.

Gene`s BMX can and does cross/forwards message bmx-bicycling news casts and
posts in to some of the other BMX Yahoo! Groups by topic, at times up-on-request.
Cross/Forward News By The Topic In To Other BMX Yahoo! Groups Are Feed To:
http://groups.yahoo.com/group/alt-bmx
http://groups.yahoo.com/group/bmx-advocate
http://groups.yahoo.com/group/bmxriders
http://groups.yahoo.com/group/CG_BMX
http://groups.yahoo.com/group/Kansas_BMX
http://groups.yahoo.com/group/over_30_bmxers
http://groups.yahoo.com/group/Schwinn-StingRay

To request a BMX/Bicycling groups/mailing list to be added,
Please send a e-mail to Geneb2 (AT) genesbmx.com
Please NOTE: Yahoo! Groups Will Not Link in to a Pipeline
feed in to each other. If anyone knows a trick on how to link
a feed - Yahoo! Group to a Yahoo! Group, Please Let me know.....

Despite Gene`s BMX best efforts of stopping spam,
Some Spam/Junk/Unwanted e-mail posts may occur,
Due to Gene`s BMX Yahoo! Group is Pipelined/Linked
to the Usenet and some other Newsgroups. Gene`s BMX
will do the best to remove spam posts off of this Yahoo!
Groups Archives. About the best thing to do, is just over
look and/or delete all unwanted e-mails that may occur.
Gene`s BMX Fight Back Against Spam Help Page
http://www.genesbmx.com/fightbackagainstspam-wa-law.html

Gene`s BMX is Not responsible for posts/forwards,
and/or the editing that goes into some posts/forwards.

Other BMX/Bicycle News Groups & Mailing list can be found at:
http://www.genesbmx.com/Newsgroups.html
BMX-Bicycling News - Post or Browse BMX Happings At:


Pacific Northwest BMX Forums


Click to subscribe to GenesBMX


Regards,
Geneb...Wenatchee,Washington-USA
All Things Northwest in BMX!
***** Gene`s BMX *****
http://www.genesbmx.com