2023 Archived News
* This page may load slow due to lots of news and photos listed *

Gene`s BMX.com - 2023 Archived News Page:
This is the hot shot news clips that are and where posted upon the main page.
The center photo and news under heading and on the tip top of the web site..
Both areas of the web site are updated all the time with news and information.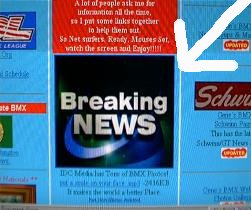 If you have some hot news and you want it listed on to this spot,
Please send it to Gene`s BMX along with a Photo/Logo and your
news information and we will try to get it posted on this spot asap.
Please Note Photos/Logo`s are Resized to 251 x 210 to fit in spot.
Message text lines are 8 and small and can end with linked (more).

Hot news and information posted on the Tip Top Of The Web Site,
The Photos and Logos can somewhat vary in the size but purrfurably
standard web size banners of 468 X 60. The message text lines can
somewhat be of standard large and they can end with linked (more).

About the Archived News on this page: Some of the url links to
some of the sources maybe out of date and dead as time gos on.
The Archived News on this page is "posted new to old" as listed.

Get To News Fast On This Page
* 2023 UCI BMX Racing Supercross World Cups:
01-02. | 03-04. | 05-06. | 07-08. | 09-10. | UCI-BMX-Worlds.
USA BMX Grand Nationals Tulsa, Oklahoma USA.


Other Archived News Pages:
* Click here for the 2022 Archived News page
__________________________________________________________
__________________________________________________________


~~~~~~~~~~~~~~~~~~~~~~~~~~~~~~~~~~~~~~~~~~~~~~~~~~~~~~~~~~~~~~~



(~~~ News From In The Pacific Northwest = January 2023 ~~~)



* Wenatchee Park Project Nearing The Finish Line.
Wenatchee, Washington USA -- 01/31/2023
Construction crews are close to wrapping up the Lincoln Park Rehabilitation Project in South
Wenatchee. As long as the weather cooperates, the city says work should start soon to finish
up the new soccer/lacrosse field, BMX pump park, playground, second picnic shelter and the
unfinished disc golf course. Completion of the project is slated for no later than Memorial Day
Weekend. Erickson says a ribbon cutting ceremony will take place as well. * Pump Track Photos.

* La Grande Pump Track Fundraiser.
La Grande, Oregon USA ( BRAIN )-- 01/30/2023
The Blue Mountain Singletrack Trails Club (BMSTC) is excited to announce that Oregons newest
asphalt pump track will be built in La Grande (thats pronounced La GRAND). Since 2019 BMSTC
has been working to build a pump track here in town to provide local kids with a place to ride
and develop their skills. The city of La Grande has set land aside and the local community has
rallied to fund initial design work…

* Portlands Inaugural Handmade Show, MADE, Opens Registration. Elmes Appointed Show Director.
Portland, Oregon USA ( BRAIN )-- 01/26/2023
Organizers of MADE, a new handmade bike show scheduled for August in Portland, have opened
up registration and appointed industry veteran Steven Elmes as show director. MADE will be held
at an outdoor venue, Rose Quarter, Aug. 24-27. It will be open to the media and industry for
two days and then to the public for its final two days. The show will subsidize attendance by
new builders and those who need to travel long distances to attend, with 40 subsidized spaces
available by application on a first-come-first-served basis.

* Lincoln Park BMX Unveils New Branding.
Port Angeles, Washington USA ( Peninsula Daily News )-- 01/25/2023
The Lincoln Park BMX track unveiled its new branding to celebrate being the top track
in the state for points and for hosting the 2023 Washington state finals in late September.

* Local BMX Track To Re-Open For 2023 Season.
Pingree, Idaho USA -- 01/02/2023
East Idaho BMX will be reopening its new indoor race track for the upcoming 2023 racing season
starting in January. It will run from that month to Dec. 15, when the season ends and points from
the year are processed. There will be multiple races running every week starting Jan. 17. All of
the races for the winter season have been scheduled, ending in April, and after that the outdoor
track will open with races running starting that May. The track is located at 1532 W. 800 S, Pingree.


~~~~~~~~~~~~~~~~~~~~~~~~~~~~~~~~~~~~~~~~~~~~~~~~~~~~~~~~~~~~~~~

World Wide + Washington State USA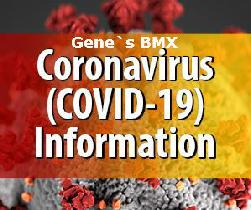 Coronavirus Information Sources Via
The UN, WHO, CDC, WDOH, WRC.
News From The Start. Everywhere In
The World Right Now Theres A Feeling
Of Insecurity. What Will Happen To Us
All Tomorrow. (~ More Information ~)

__________________________________________________________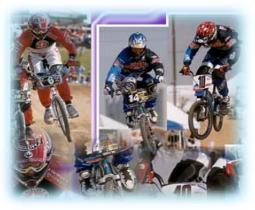 * Click here for the 2022 Archived News page
* Click here for the 2021 Archived News page
* Click here for the 2020 Archived News page
* Click here for the 2019 Archived News page
* Click here for the 2018 Archived News page
* Click here for the 2017 Archived News page
* Click here for the 2016 Archived News page
* Click here for the 2015 Archived News page
* Click here for the 2014 Archived News page
* Click here for the 2013 Archived News page
* Click here for the 2012 Archived News page
* Click here for the 2011 Archived News page
* Click here for the 2010 Archived News page
* Click here for the 2009 Archived News page
* Click here for the 2008 Archived News page
* Click here for the 2007 Archived News page
* Click here for the 2006 Archived News page
* Click here for the 2005 Archived News page
* Click here for the 2004 Archived News page
* Click here for the 2003 Archived News page
* Click here for the 2002 Archived News page





Geneb...Wenatchee,Washington - USA
All Things Northwest in BMX!
***** Gene`s BMX *****
http://www.genesbmx.com